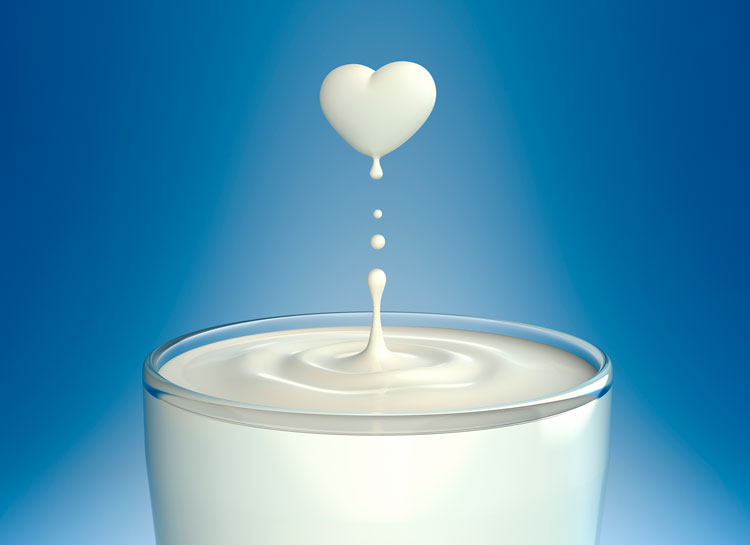 Perhaps you've heard the saying "milk does a body good." That's true, but dairy products deserve respect for more than just the calcium, vitamin D, and protein they contain.
In recent research presented at the annual congress of the European Society of Cardiology, researchers showed that dairy product consumption is good for the heart. Researchers from the Department of Hypertension at Medical University of Lodz, Poland analyzed data from more than 24,000 adults from the U.S. Centers for Disease Control and Prevention.
The researchers led by Maciej Banach determined that consumption of all dairy products was associated with a 2 percent lower mortality risk than individuals who did not consumer dairy. Specifically looking at dairy products, individuals who consumed cheese had an 8 percent lower risk of mortality.
The risk for cerebrovascular mortality was 4 percent lower with total dairy consumption and 7 percent lower with milk consumption. "A meta-analysis of 29 cohort studies published in 2017 found no association between the consumption of dairy products and either cardiovascular disease or all-cause mortality," said Banach.
He continued, "In light of the protective effects of dairy products, public health officials should revise the guidelines on dairy consumption."
To comment, email your remarks to intel@hoards.com.
(c) Hoard's Dairyman Intel 2018
September 3, 2018