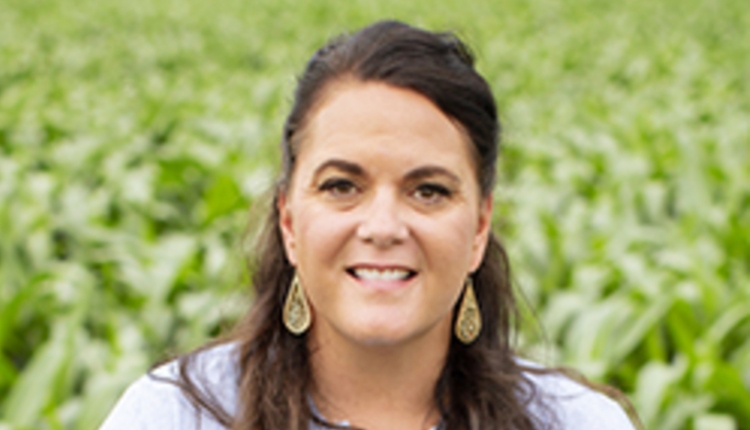 Saying yes can take you places, and this was certainly the case for me.
Last fall, I was asked to travel to Germany. In mid-November, I headed overseas with the German American Chamber of Commerce for a transatlantic consumer engagement study trip. Highlights of the trip included attending AgChat, Germany's World AgVocate meeting; the EuroTier, which is the largest world agriculture trade show; a handful of political meetings in Berlin; and farm visits across Germany.
I was in for a treat as Germany hung onto its fall colors and unseasonably warm temperatures. Germany was 4,500 miles from my farm, and it was the furthest I had ever traveled. I loved every second of it. My heart was happy, my eyes were wide, and I was trying to take it all in.
My love for Germany wasn't enticed only by their good beer and bread. It's a country rich in history; the people there have learned firsthand many life lessons. Some notes and lessons that I came home with follow.
Talking to consumers is a never-ending task. Often, we engage with consumers by trying to go head to head. Janice Person, online engagement director with Bayer Crop Science, spoke at the AgChat World AgVocate meeting and also traveled with our group for the week.
"Someone's head might be somewhere else, so when engaging, try and grab their heart. They'll listen better," she said. "Try and share something exciting, rather than just sharing knowledge. People tend to lean in when they're inspired."
Engaging consumers with emotion creates a sense of wonder. People don't like classroom-style learning, so when you share information about your farm or about agriculture in general, try to unveil it. Make it magical so they are simultaneously inspired and learning.
Truth be told, when I have a chance to pull on my boot straps and tour farms, that is where I feel the most at home. I loved seeing farms operate and listening to their stories and missions during my week stay in Germany. The German farmers we visited were both welcoming and transparent, sharing not only their life story but also their life lessons.
One common theme was when hard times knocked on these German farmers' door, they not only opened the door, but they faced their problems with open arms. Mostly, this was because they had no other choice.
Touring farms in eastern Germany showcased a combination of modern technology inside prewar buildings. One step on the farm told the story of how they made the best out of what they had. They transformed their operations into modern dairy and livestock farms that once before had been run as a collective farm during the days of Communism in eastern Germany.
They told stories of struggle and ongoing labor issues and pricing worries, but they modernize where they can, cut costs when possible, and continue on. They worry like the rest of us, but they try and put their worries in their praying hands.
Everyone faces challenges. The next day I suited up for a business meeting with the Federal Ministry of Food and Agriculture in Berlin. The meeting was fascinating, and the hot topics are equally the same on both sides of the pond: trade, policy, and labor.
Much of this goes back to consumer engagement. Eighty percent of EU (European Union) consumers want animal welfare labels. One pig farm had to scale back their operation to less than 6,000 feeder hogs due to government regulations, requiring they give their pigs more space. German processors pay premiums for hogs given more space because of the public perception.
The biggest lesson I learned is that the classroom is everywhere. My take away, and the message that I stated when interviewed by Kelly Strange, a counselor with the Foreign Agricultural Service at the U.S. Embassy in Berlin, was, "We must strengthen relationships that open opportunities for better consumer engagement that benefits all. As an American dairy farmer, it is important to me to expand export markets, stay updated on technology, and understand consumer headspace to establish sustainable goals of feeding a growing, global population."
When opportunity knocks, say yes. It does more than get you off the farm; it opens your eyes to ideas and experiences. It let's you meet some pretty extraordinary people who have faced similar problems and demonstrated perseverance, strength, and prayer. And, while it might not solve the headache you are facing back at home, you hope that their stories, struggles, blessings, and opportunities rub off on you a bit.
If nothing else, it added a spring in my step, fueled my soul, and inflated my heart as I flew eight hours back home to Illinois. It made me feel less alone, and that is worth the cost of an airplane ticket.
Around the Kitchen Table is a regular column in Hoard's Dairyman. The author and her husband work in partnership with family on a 500-cow dairy in East Moline, Ill.