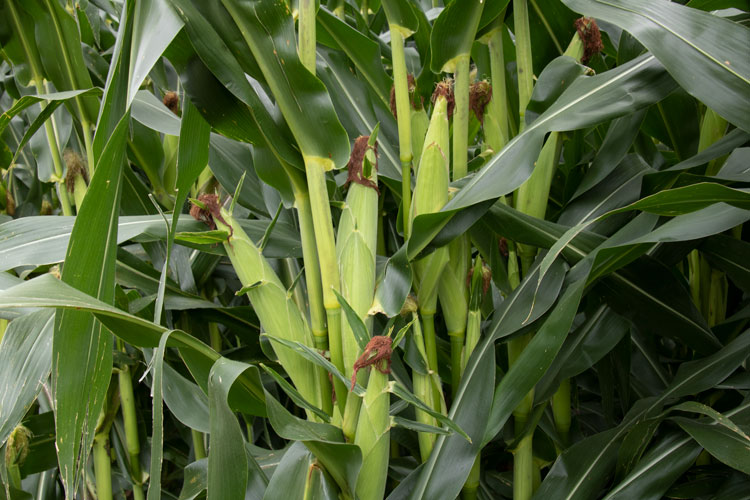 Despite a dismal corn planting season for the majority of the country, dairy producers could breathe a bit easier about previously projected shortages raising feed prices. The USDA's Economic Research Service (ERS) now estimates that an improvement in yield per acre will essentially offset the loss of harvested acreage seen since July's predictions.
ERS's August 2019 Feed Outlook reports that acres of corn to be harvested has declined from 83.6 million acres in July's report to 82 million acres. However, a July yield of 166 bushels per acre rose to an estimated 169.5 bushels per acre for August. If achieved, this yield would still result in a corn crop of 13,901 million bushels, actually a 26 million-bushel gain over July predictions.
Of course, this yield is still a substantial drop-off from last year's harvest of 14,420 million bushels. However, shifting markets may make more of total yield available for domestic feed use.
Corn exports for the October 2018 to September 2019 international trade year fell 2.5 million tons. The export market will likely continue to feel pressure due to upcoming harvests in Argentina and Brazil as well as record production out of Ukraine. At home, narrowing ethanol margins have reduced corn use projections for fuel by 25 million bushels this month.
Corn supply and resulting feed prices will certainly not completely recover from this spring, but the situation may not be as tight as it could be.
To comment, email your remarks to intel@hoards.com.
(c) Hoard's Dairyman Intel 2019
September 2, 2019