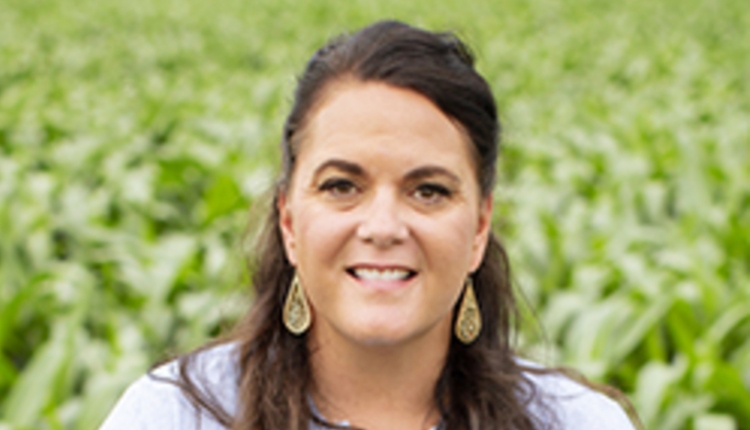 My favorite book is "Tuesdays with Morrie." It was a book given to me decades ago by a treasured, life-long friend after my brother had passed. In the book it says, "Death ends a life, not a relationship." Over the course of my life, I've really come to realize the truth in this.
When you love big, you will hurt big, or at least that is what I have learned. Once I was front row at a funeral, I finally got what Morrie was saying . . . again, and again, and again.
I was there in 1995, when my brother died; in 2011, when my mother died; and in 2015, when my father died. I finally understood the depths of grief and the pivotal change that unfolds after losing a loved one. When the casket was lowered and the final goodbye was said, I understood the pangs of real love.
But, truthfully, I consider myself one of the lucky ones. I've seen acts of love illustrated my whole life.
On a cool, crisp April morning in 1995, a sheriff stopped by our childhood farm. He was a friend of the family who came inside to tell our mother her only son had been killed in a car accident. She was home alone, while my father was outside milking cows.
Sheriff Garriby hugged our mother and offered to go into the parlor to help break the news to our father. Mom knew that would spook the cows and insisted she would do it by herself. I can't even imagine having to be the one to tell your spouse one of your children had passed away. To me, that is real love.
On Thanksgiving Day 2008, my sisters and I pushed our ill mother in a wheelchair to the ICU to see our father after he had a massive stroke. Hooked up to oxygen and with warm blankets covering her, she leaned over, held his hand, and said a prayer. During times like these, those marriage vows, "for better or for worse" were tested. That's true love.
A few years later, we walked my father, hand-in-hand, down the aisle of our church to say goodbye to our mother. Dad was frail and could not quite understand all that was unfolding and really, how Mom's death would change his life. The sadness our hearts felt was overwhelming, but somehow, we clung to each other and got through one of our darkest days. For me, that's real love.
And, our father who was the definition of frugal from years of growing up extremely poor, insisted that his son-in-law, Todd, help him pick out something to give us girls as a way to remember our late mother. After the funeral, Dad sat all of us down at the table and handed us a box that had a heart-shaped necklace and a personalized plate with the saying, "Think of me living in the hearts of those I've touched . . . for nothing loved is ever lost and I loved you so much. I will always be with you." My sisters and I wept, as did our father, and an act of real love was showcased.
On a cool Father's Day morning in 2015, we had a private funeral for our beloved dad. The military played taps, saluted their rifles, and handed a folded American flag to my sisters and me. The moving tribute gave remembrance to our Marine Corps father and made our hearts grow large as we reflected on all the sacrifices he had given to our country, to our farm, and to our family. This is what real love looked like.
This past July, when I witnessed my husband and father-in-law run toward a wall of flames to rescue 200-plus heifers from our massive barn fire, I was reminded of the love that American farmers have for their animals. The aftermath brought a local community together, as well as our family. Those marriage vows are reinforced when the workload causes days and nights to intertwine.
Friends, love is not only celebrated on Valentine's Day with a box of chocolates or a bouquet of flowers. Every single day, during hard times and times that aren't so hard, our hearts do the work to showcase what true love is.
True love is being there during the tough times, and most of us can attest that our true love was challenged this past year with low milk prices and rising input costs. Our love was tested against ongoing weather struggles that brought an abundance of snow and rain and challenged us to get the crops in and out of the fields.
If some of you have lost a loved one, remember them this Valentine's Day. If you have lost someone close to your heart, take a deep breath and remember what Morrie said, "Death ends a life, not a relationship."
I often think of my late family members and cry because of all the acts of love that were exemplified throughout my lifespan. Please know, those tears are happy tears because I really do consider myself one of the lucky ones. As a child, I learned that very little was needed to make a happy life. True love is demonstrated through sacrifice, commitment, faith, and love.
Around the Kitchen Table is a regular column in Hoard's Dairyman. The author and her husband work in partnership with family on a 500-cow dairy in East Moline, Ill.