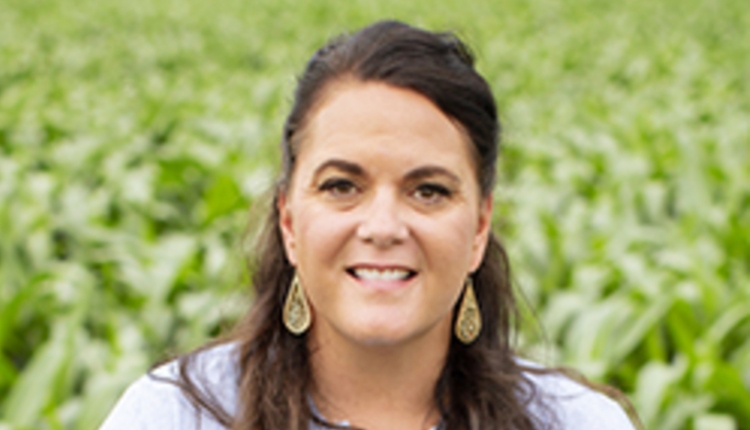 The challenge of raising kids in today's day and age is so different than it was 30 years ago. Growing up as a child in the 1980s, we watched "Family Ties" and "Little House on the Prairie." We gathered around the "tube" with our parents, watching respectfulness illustrated on the television. Our parents demonstrated that respect firsthand, too.
I see many disrespectful kids today, and as a disclaimer, my kids have fallen under that title briefly from time to time. I'm quite certain I had a brief interaction with being a little brat to my parents three decades ago, too. Thankfully, with a little fresh air, physical hard work (kudos to living on a farm), and open communication about expected behavior, it was short-lived — for both my children and myself. How many of you can relate?
I'm tired of hearing, "Kids these days are so lazy and disrespectful," and people chalking that up to media. Thirty years ago, we didn't learn all that we know about respect from the television. While there are oodles and oodles of people in the media showcasing the wrong ways to act in life today, there are also oodles and oodles of examples in the media showcasing the right way to act.
And truthfully, we can take media out of it. Parents are what really make a difference in all of this. The way I view it, it is certainly okay to have a different opinion than your parents, but it is never okay to be disrespectful. My late parents really demonstrated this when I was growing up, and I'm trying to do the same today with my own children.
What I've learned as a parent of three kids is that prioritizing family time always makes a big difference with attitude and respect. By that, I don't mean plan a trip to Disney World, although some of our best memories are with Mickey by our side.
What I really mean is talk to your kids, play a game of basketball, and sort cattle together (this certainly teaches a lot, doesn't it?). It is very simple and quite often doable to eat a meal around the table together, and when that is not possible, eat around a pickup truck tailgate together. The common and key word is together.
Another key is to teach humility. From my lens, kids don't have to get a trophy for everything they do. It is okay to not win in all areas of life. Some of us are not good poets or good mathematicians, and, truth be told, some of us are not very good at shooting a basket (like this farm mom), and you know what, that is okay. We must focus on what we are good at and practice getting better in areas where we don't excel.
It is easy to communicate through text messages with your children. What I encourage everyone to do, and what I really try to do with my family, is force face-to-face time with my kids. When the bedroom door is closed, I bob my head in for a quick face-to-face check in. Ask questions that require a complete sentence to answer.
Tell your kids that you love them. Tell your kids that you are proud of them. Tell your kids that you feel they could have pushed themselves harder.
To me, it is pretty simple — kids look up to their parents. I know some might disagree with this statement, but I really feel that kids do look up to mom and dad and honestly, they long for mom and dad to help them navigate this big and often scary world.
I really have tried hard, especially in 2020, to talk differently to my children. I'm trying not to yell, attempting to take more deep breaths, listening more, and talking less. Demonstrating patience isn't an easy task, at least for this mom, but if I want my kids to become more patient, then I must demonstrate that firsthand. When I fail at this, I simply apologize out loud and ask to start over. I've done this more times than I'd like to admit.
My friends, I'm learning that while parenting is never easy, it is always worth the work. Really, we must use the Golden Rule and treat our child and the people in our life the way we want our child to treat us and others in return.
This is all through trial and error, as life ought to be lived. No one became a master at life at the age of 15 or 45, so remember that you're still a student learning to live life. Grant some grace to your child, who is also a student in life.
And, at the end of the day, we can thank farm life for teaching us so many of the basic and much-needed values that will launch our farm kids forward to live a successful and happy life. Early alarm clocks, fresh air, working together, being humble, and learning to fail and try again are some of the best lessons farm kids are learning. They will relearn these lessons again and again in their adult life.
---
Around the Kitchen Table is a regular column in Hoard's Dairyman. The author and her husband work in partnership with family on a 500-cow dairy in East Moline, Ill.