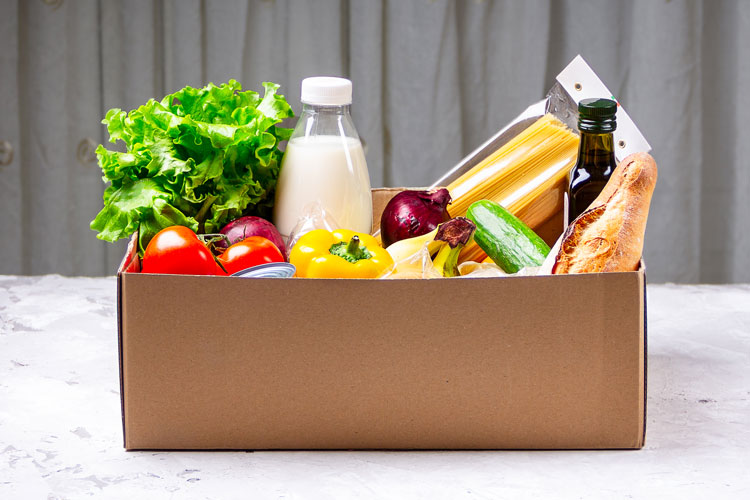 What do you think is most responsible for current milk prices?
• Reduced milk supply
• Restaurant orders and filling up food pipelines
• USDA Farmers to Families Food Box program
That was a poll question during the June 24 DairyLivestream. Viewers had a near equal split as one-third selected each of the aforementioned reasons.
When it comes to dairy markets . . . how long dairy farmers are able to realize this uptick in prices will be dependent on the reason behind it. The entire picture is likely due to a combination of factors, the panelists of the June 24 episode agreed.
"You had a bunch of demand changes happening, along with a tightening milk production, and that's given rise to this unprecedented explosion in price," said Mark Stephenson of the University of Wisconsin-Madison.
Slowing down supply
The most impactful influence could be the changes dairy farmers were forced to make in parts of March and April. At that point in the crisis, demand was certainly the problem. "We couldn't find new customers fast enough, and so we really needed to slow down milk production," reminded Stephenson.
Stephenson noted that in March, 625 million pounds of milk were produced daily. This was up nearly 3% when compared to March 2019.
By May, however, the typical peak season for milk production, that had dropped to 608 million pounds each day.
"At the end of the day, changes in production seem to me to have a lot more potent impact on prices," emphasized Andy Novakovic, Cornell University agricultural economist. "Our ability to not get carried away with production is going to be a lot more potent in maintaining higher prices."
Cornell's Chris Wolf described that in some parts of the country, cow numbers are not down as much as production per cow has been altered. That, of course, allows for more flexibility to turn milk production back up to take advantage of elevated prices — but then, how long will they last?
It will take a coordinated effort to maintain supply and therefore prices, Stephenson pointed out. This is where some co-ops have adopted base programs, Wolf added; most are still in place at least to some degree.
"That was part of the co-ops and some of the processors recognizing that they wanted a little more coordination and discipline in the supply chain," he estimated. "Maybe that makes a difference this time."
"We all want to do the thing that would help us keep prices up a little bit," Stephenson said. "This is all untested waters . . . COVID has done everything from dragging us down to the bottom and now giving us this elation. I don't think we're done with volatility."
Reviving demand outlets
Additionally, more product is being bought as reopenings begin and food pipelines start to fill back up. "Retail sales continue to be strong, even for cheese," Stephenson said.
That's evidenced partially by the jump in cheese prices over the past few months, up more than $1.75 in 90 days. At those lowest prices earlier in the spring, some quick export sales allowed cheese inventories to draw down, the economist noted.
USDA's purchases through the Food Box program have also unquestionably stimulated dairy prices. Through June, purchases of $317 million of dairy has been promised, and earlier this week, the program marked 20 million boxes delivered. "The Food Box program was an emotional motivation for people that product was moving," he continued.
USDA has now announced that it will buy another $1.16 billion in dairy, meat, fruits, and vegetables in July and August to fill more boxes. That will still leave funds available for a third round of contracts this fall if necessary.
An ongoing series of events
DairyLivestream will air twice each month for the remainder of this year. The next broadcast will be on Thursday, July 9 at 11 a.m. CST. Each episode is designed for panelists to answer over 30 minutes of audience questions. If you haven't joined a DairyLivestream broadcast yet, register here. Registering once registers you for all future events.
To comment, email your remarks to intel@hoards.com.
(c) Hoard's Dairyman Intel 2020
June 25, 2020