The information below has been supplied by dairy marketers and other industry organizations. It has not been edited, verified or endorsed by Hoard's Dairyman.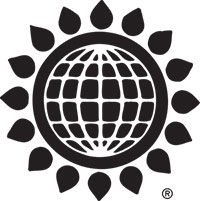 Started in September of 2020, The Dairy Show, World Dairy Expo's podcast, recently celebrated its two-year anniversary. Available on Amazon Music, Apple Podcasts, Google Podcasts, iHeart Radio, Spotify and online at worlddairyexpo.com, new episodes of The Dairy Show are released on the second and fourth Tuesday of each month. Expo's podcast features a new guest on every episode discussing topics related to the global dairy industry.
"As the digital meeting place of the global dairy industry, Expo's podcast gives listeners a taste of Expo year-round," shares Katie Schmitt, host of The Dairy Show. "The Dairy Show focuses on a variety of topics ranging from cows to the colored shavings to cutting-edge technology while introducing different guests to provide unique perspectives."
To date, The Dairy Show's 50-plus episodes have been downloaded and streamed more than 43,000 times. Listeners span the globe, representing over 110 countries, all 50 US states, and 12 Canadian provinces and territories. Some of The Dairy Show's most popular episodes include "Judging on the Colored Shavings", "Fitting and Grooming Dairy Cattle", "Just Talking Cows" and interviews with the 2020 Expo Recognition Award winners.

<!-no ad-->
Listeners can expect to hear from Mike Duckett of Duckett Holsteins during the next episode. Duckett is one of the caretakes and owners of 2022 WDE Supreme Champion, Oakfield Solom Footloose-ET.
Serving as the meeting place of the global dairy industry, World Dairy Expo brings together the latest in dairy innovation and the best cattle in North America. The global dairy industry will return to Madison, Wisconsin for the 56th event, October 1-6, 2023, when the world's largest dairy-focused trade show, dairy and forage seminars, a world-class dairy cattle show and more will be on display. Admission tickets to WDE can be purchased at worlddairyexpo.com. Download the World Dairy Expo mobile event app or follow WDE on Facebook, Twitter, Instagram, LinkedIn, or YouTube for more information.