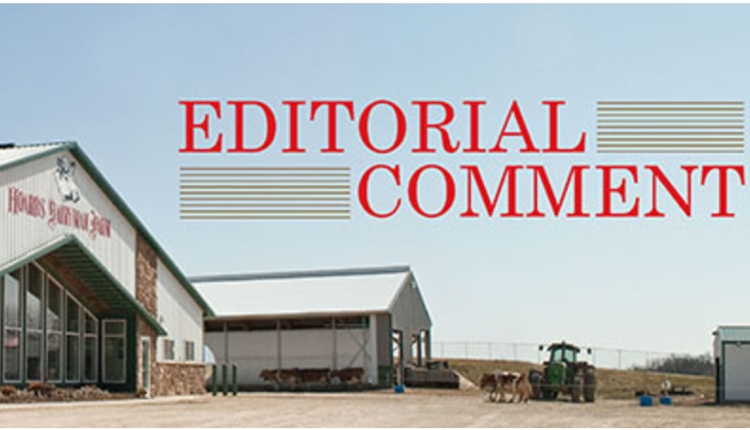 Inbreeding, and more importantly its consequences, has long been a concern of breeders as it reduces production, lowers fertility, causes more stillbirths and leads to fewer days in the herd. While genomics was hailed as a way to stem its tide, the exact opposite may be happening. Research indicates that relationships within respective breeds could be accelerating even faster since genomics' introduction five years ago. Even more concerning, there is also evidence that genetic diversity, another indicator of inbreeding, is shrinking.
We performed a simple study involving the top 100 DNA-tested or genomic-only young Holstein bulls to illustrate the point. There are actually 102 bulls in the group due to ties. These genetic all-stars range from $942 to $745 Net Merit dollars.
At first glance, there looks to be a great deal of diversity among the Holsteins' elite as 30 different bulls sired the top 102. However, a pedigree analysis on only the paternal side reveals that 90 percent of the bulls either have Oman, Planet or Shottle represented as the sire or grandsire. The remaining 10 bulls represent genetic diversity. However, the list needs further refining because 3 of the 10 remaining bulls have Oman's or Shottle's sire in the pedigree. That leaves seven bulls with unique sires among the Holstein breed's 102 elite.
Flipping to the dam's side, a similar standard indicated that five bulls and their sires fathered the dams or grandams of 82 percent of the breed's elite. When combining the sire's and dam's pedigrees, there are only three individuals among the top 102 genomic bulls that do not have DNA from Oman, Shottle, Planet, Goldwyn or Ramos.
Think you are out of the woods if you use another index? Think again. A similar exercise would reveal the same inbreeding pattern among top indexes like TPI (Total Performance Index) or high type bulls in the Holstein breed. Also, as Jersey breeders, our farm team has noticed similar obstacles.
As the race ensues among breeders and A.I. studs alike for the next breed leader, we need to exercise some self-control. That includes using a diverse mix of bloodlines and unique pedigrees. Genomics has proven it can find the best recombination of similar genetics. But to find an outlier, we still need the combination of genomics and progeny test programs. As the use of young genomic bulls nears the half-way point on farms, will we be patient enough to watch that process unfold or will you contribute to it?
This editorial appears on page 158 of the March 10, 2013 issue of Hoard's Dairyman.