What began as a traditional 4-H project with a few calves eventually evolved into a 65-cow dairy over a span of a decade for Jade Jenson who won the 2014 Merle Howard Award. On her way to developing her herd, Jensen used the combination of hard work, an inquisitive mind and a can-do attitude to hone her knowledge base in our dairy industry.
Jensen, the daughter of Jeff and Mary Jensen of Conway, Mo., is the eleventh person to receive this honor. The Merle Howard Award is presented to the top junior exhibitor at World Dairy Expo who demonstrates exemplary skills in fitting, showmanship and overall passion for the dairy industry.
Over the years, Jensen has garnered some impressive credentials in the show ring:
At the 2009 World Dairy Expo Jensen co-exhibited the Reserve Grand Champion Female of the Junior Show.


The very next year, the Missouri native showed the Champion Guernsey in the World Dairy Expo Futurity. Later that fall, Jensen earned Reserve Grand Champion honors at the Southern National Guernsey Show in Louisville, Ky.


Proof that she not only has a good eye for cattle, but can present them as well, Jensen topped 135 other junior exhibitors to win the 2012 Youth Showmanship Contest at the All American Dairy Show in Harrisburg, Pa., which also included a fitting component.


And this year she was one of only a few young women to compete in World Dairy Expo's Youth Fitting Contest where she placed sixth on Sunday.
Also active in her breed, this southern Missouri native served her breed as the 2011 National Guernsey Princess. This past year, Jensen's junior project work culminated with her earning the Outstanding Guernsey Youth Award.
Above all, this 21-year-old young lady is a role model to many as she continues to get more involved in our industry every year. Jensen first started leading in sales and that eventually transcended into working on the sale's crew. Her hard-working, can-do attitude has opened many doors that most adults don't get to experience for many years after being a junior member. She also has a unique ability to take things in stride when things may not be going her way while displaying tremendous sportsmanship.
Past winners
Previous award winners of the Merle Howard Award include: 2004, Robert Teixeira, Turlock, Calif.; 2005, Matthew Mitchell, Lafollette, Tenn.; 2006, Greta Koebel, Three Oaks, Mich.; 2007, Brandon Ferry, Hilbert, Wis.; and 2008, Kelly Lee, Corfu, N.Y.; 2009 Kyle Natzke, Fond du Lac, Wis.; 2010 Stephanie Aves, Popular Grove, Ill.; 2011 Karen Anderson, Faribault, Minn.; 2012 Cy Conard, Sharon Springs, N.Y.; and Cassy Krull, Lake Mills, Wis.
Merle Howard was a respected dairy industry pioneer. Winner of the 1954 Klussendorf Award, Howard was a herd manager, Holstein classifier and later a sales and export businessman. Serving on the first National Dairy Shrine Board, he became one of only eight people to receive the 4-E Award for outstanding service.
Return to Hoard's at Expo homepage
---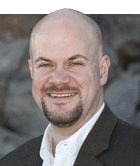 The author is the managing editor, and he brings 19 years of industry leadership to our readers overseeing all editorial content and production of the magazine. His degree from the University of Wisconsin-Madison combined dairy science and agricultural economics.