Grilled cheese sandwiches are pretty basic – two pieces of bread and a slab of cheese. But the making of a gourmet grilled cheese sandwich is more of an art form. Selecting just the right bread, with the ideal cheese and the complementary condiments, gives the creation a unique flavor.
That was the task chefs undertook at the 4th Annual Wisconsin Grilled Cheese Championship. The April 18 event was held during national Grilled Cheese Month. It was hosted by the Dodgeville Area Chamber of Commerce for the past two years but was initially created by the Iowa County Area Economic Development Corporation. The intent was to promote Wisconsin's vibrant dairy industry.
Attendees can grab a bite to eat, watch the chefs create their grilled cheese concoctions and smell the melting cheese. If you want an up close inspection of the competition sandwiches, you can purchase a VIP pass and sample the actual grilled cheese entries, just like an official judge.
The one-day event draws families and foodies. And while there are winners in the contests, the real winner is the dairy industry as cheese is the center of attention. The creativity showcases the diversity of Wisconsin's most abundant dairy product, "cheese!"


There were various amateur and professional divisions. Here are the winning recipe ingredients:


Rye Bread, Carr Valley Cheese Creama Kasa Cheese, Topped with Tomato Soup Aioli


New Glarus Bakery Raisin Pumpernickel, PastureLand Cooperative Honey/chive butter, Landmark Creamery Anabasque


Gruyere Cheese, French Onion Soup (compound), Thyme and garlic butter, French Bread


Sourdough Bread, Compound Lemon & Dill Butter, Havarti Cheese, Dill & Lemon Mustard Aioli


Sourdough Bread, Garlic and Herb Cheddar Cheese, Tomato Basil White Cheddar Cheese, Homemade Pizza Sauce


Ten Grain Bread, with Homemade Garlic Quark, Gouda and Brick Cheese. Served with Bacon and Mixed Tomatoes, Spring Mix and Micro Arugula. Topped with white wine Hollandaise Sauce.


Potato Bread, Henning Cheese Medium Cheddar, Bread and Butter Pickle Relish, Homemade Sloppy Joe, Wisconsin Butter
So, next time you are shopping for your sandwich ingredients, consider venturing to some of these less explored cheeses and spice up your meal!
---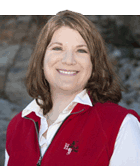 The author is the online media manager and is responsible for the website, webinars and social media. A graduate of Modesto Junior College and Fresno State, she was raised on a California dairy and frequently blogs on youth programs and consumer issues.