California's dairy industry asked for it, and on September 22 at 9 a.m., it may get to see an example of "be careful what you ask for" for manydays in a row.
On Wednesday this week, the U.S. Department of Agriculture announced it will hold a public hearing at the Veterans Memorial District Building in Clovis, Calif., to consider establishment of a Federal Milk Marketing Order (FMMO) in the state.
A formal request to do so, along with a detailed FMMO proposal, was made by California's three largest dairy cooperatives on February 4, 2015. Alternative proposals were subsequently submitted by state processor and producer-handler groups.
California accounts for approximately 20 percent of all milk made in the U.S., so a statewide FMMO would be by far the largest in the country.
Producer efforts to explore, and then pursue, an FMMO were born out of growing discontent with the 46-year-old state pricing formula in recent years. Prices it generated were consistently below those in federal orders, and the state's inability or unwillingness to close the gap, especially for milk used to make cheese, became a festering sore.
Things peaked in 2012 when state producer groups sued the California Department of Food and Agriculture, claiming it failed to meet certain directives in the State Agricultural Code. The lawsuit's failure is perhaps the final straw that pushed producers to seek a federal order.
Now that an official FMMO hearing has been called, California producers are in store for a process that will look
nothing
like what they have been accustomed to at the state level. It will be slow, methodical, and incredibly detailed. Both figuratively and literally, it will be a marathon.
Whereas state milk price hearings have typically lasted just one day, William Francis, director of the Order Formulation and Enforcement Division for USDA's Agricultural Marketing Service Dairy Program, points out that the record for an FMMO hearing is 43 days.
Anyone may testify at the hearing, which will be overseen by an impartial administrative law judge. Producers who wish to testify are reportedly given tremendous accommodation each day, rather than being made to wait in line.
The official 110-page Notice of Hearing for a California FMMO, as published in the Federal Register and containing extensive background information, is available on the internet at www.federalregister.gov/articles/2015/08/06/2015-18704/milk-in-california-notice-of-hearing-on-a-proposal-to-establish-a-federal-milk-marketing-order
A preliminary economic analysis of a California FMMO done by USDA-AMS is available at www.ams.usda.gov/sites/default/files/media/Preliminary%20Impact%20Analysis%20-%20Final.pdf
All proposals that have been submitted to USDA for a California FMMO are available at www.ams.usda.gov/CAOrder.
---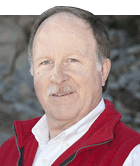 The author has served large Western dairy readers for the past 38 years and manages Hoard's WEST, a publication written specifically for Western herds. He is a graduate of Cal Poly-San Luis Obispo, majored in journalism and is known as a Western dairying specialist.