Robert Teixeira, the first recipient, Jared Dueppengiesser, the newest Merle Howard winner and Tom Morris, selection committee.
The Merle Howard Award is given to the top junior exhibitor at World Dairy Expo. Given in memory of Howard, the 1954 Klussendorf winner, this award is given to the show's top youth. Howard was a long-time World Dairy Expo volunteer, who served as herd manager for Moosehart Farms, as a Holstein classifier, and later in the sales and export business. He was a charter member of the National Dairy Shrine and was elected to the first board of directors. He is only one of eight people to have won its 4-E Award for outstanding service.
Jared Dueppengiesser, the son of Peter and Roxanne Dueppengiesser of Ranson-Rail Farms, Perry, N.Y., is the twelfth winner of the Merle Howard Award. Currently, he is a sophomore majoring in animal science at Cornell University. Jared is a class act among his peers. At the request of Junior Holstein Show Management Team on Tuesday, he took time to help other juniors that day.
This 19-year-old grew up participating in many 4-H and Junior Holstein Association activities with great success. He is extremely active on his home farm, church, community and the New York Junior Holstein Association.
---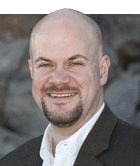 The author is the managing editor, and he brings 19 years of industry leadership to our readers overseeing all editorial content and production of the magazine. His degree from the University of Wisconsin-Madison combined dairy science and agricultural economics.