Earlier this year, I was in the crowd at a county fair's dairy show for the supreme champion selection. As anyone who has exhibited dairy cattle can attest, the supreme champion selection is always the highlight of the show. It gives us the opportunity to showcase the best of the best for the judge - and the consumers watching in the stands.
My pride in watching the 4-H exhibitors pulling out all of the stops to impress the judge took a hit when one exhibitor lost his temper with his heifer, which had been fighting him with every step since they entered the ring. I cringed as the youth lost his patience and audibly hit his animal across the nose, eliciting a gasp from fairgoers watching in the stands.
I've been there - pulling a noncompliant heifer around the ring for what seems like hours when it feels like the whole world is watching. But, as ambassadors of the dairy industry and animal agriculture, we have to be better than that. Watching the supreme champion show might be the only exposure those visitors at ringside had to the dairy industry all year - and I'm concerned about the impression they left with.
I was reminded of this incident when a debate recently broke out within the industry about whether "the slap" that many judges use to recognize the winning animal should be encouraged - or even allowed - at major national shows. While I understand the high levels of adrenaline and excitement of being in the ring or in the audience at shows of this caliber, I agree with
Hoard's Dairyman
in its
editorial that "the slap has got to go."
Connecting with consumers who have little to no knowledge about animal agriculture is enough of a challenge, especially when there are organizations out there who are committed to spreading myths and misinformation that make people hesitant to support our industry. We absolutely cannot give these groups any ammunition by offering any public portrayal of the dairy industry that does not reflect the deep commitment that farmers - and 4-H exhibitors - have to ensuring the highest levels of animal care.
Whether you're showing an animal, offering consumers a farm tour or just working in the barn, I can't emphasize enough the importance of "YouTube proofing" how you work and handle cattle. Always work - and ensure everyone on your farm is working - as though the consumer who is considering purchasing your milk in the grocery store is watching you.
While we're trying to make sure our cattle are always putting their best foot forward, let's not forget to make sure we are, too.
---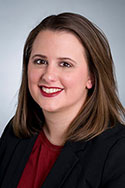 The author is communications director for Animal Agriculture Alliance, Arlington, Va. For more information on farm security and animal rights activism, visit the Animal Agriculture Alliance website at www.animalagalliance.org.