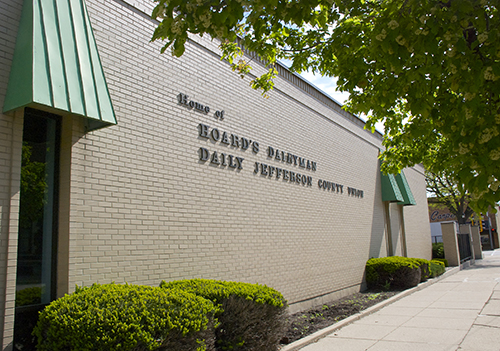 Summer has officially begun for most college students. For many, it marks the beginning of a summer filled with opportunities, learning experiences, and lots of memories.
Myself included.
Internships are an excellent way for students to explore potential career opportunities while learning and practicing some of the techniques used in their preferred area of interest. Not only do internships allow students to discover whether or not they would enjoy a career within that particular field, but it also opens new doors of opportunity and is considered an admirable resume builder.
Like other college students preparing for their internship, I loaded up my car and made the long, yet pleasant voyage from Kansas to Fort Atkinson, Wis., to participate as the 2016
Hoard's Dairyman
summer editorial intern. Although my internship will only last a short 12 weeks, I plan to make the most out of this exciting opportunity.
Usually, internships can be summed up into one sentence. A crash course of information jammed into a short period of time. But they can also be some of the most rewarding and memorable experiences that a college student can take advantage of.
Internships provide students with the ability to "test the waters" so to speak, instead of jumping into a career headfirst. Typically, they allow students to receive an overview of the entire process that goes into that particular career. This can be an eye opening experience for some, but can also be very rewarding.
As I begin my adventure this summer exploring different areas of the dairy industry and writing for
Hoard's Dairyman
magazine, I wish other young interns the best on this exciting, yet nerve-racking journey. I hope that they are able to take full advantage of the opportunities that will be placed in front of them.
---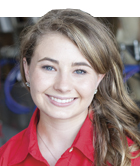 Taylor Leach grew up on her family's dairy farm in Linwood, Kansas. Leach graduated with an associate's degree from Kansas City Kansas Community College and now attends Oklahoma State University, majoring in animal science and agriculture communications. On campus, she is a member of the dairy club and also works on the university's dairy farm. Leach is the 2016 Hoard's Dairyman summer editorial intern.