Perhaps only in the wildest dreams of young dairy judge
s does one top a national judging contest at World Dairy Expo – even fewer probably dream of doing it on their birthday.
This year's National Champion in the International Post-Secondary Dairy Judging Contest got to do just that, although she hadn't always dreamed of ending her birthday with a championship for herself and her team.
Kennedy Crothers grew up on a dairy farm in New York and has shown many places including this year's Expo, but she didn't start dairy judging until her freshman year at SUNY-Cobleskill. Last fall, she took a show and select course with Carrie Edsall and naturally decided to take the follow-up course, Advanced Dairy Judging.
"When she found out the contest date, she said, 'Hey that's my birthday so I have to win it'," shared the third-year judging team coach, Edsall.
Crothers said it was a pretty good birthday gift.
On the day, she averaged 47.2 points per class with seven perfect scores in classes and an average reasons score of 45.25. That was good for a 755 out of a perfect 800. It also placed her an impressive 28 points ahead of second place Avery Kotlarczyk from Kaskaskia College in Illinois.
The reasons room was an area Crothers especially focused this year. Edsall described her as soft-spoken when delivering her reasons, and Crothers said that is an area she has put a great deal of emphasis. The repeatedly recited motto during practice of "Loud and Proud" paid off on Monday.
The victory wasn't just sweet for first-year judge Crothers, but also for her teammates from SUNY-Cobleskill. The team that had been runner-up at two other contests this year notched an impressive 2,156 points on the day topping second place Kaskaskia College by 43 points.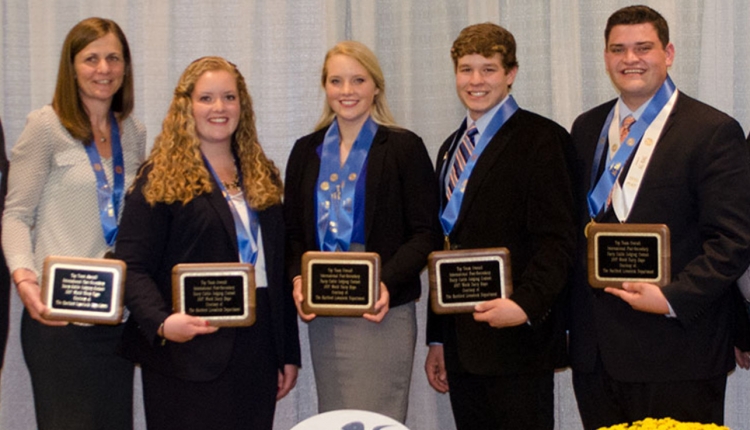 In the individual contest, her teammates finished the day strong with third place for Matthew Currie, 13th for Josh Chisholm, and 20th for Kaylah Gulley. They were third in reasons as a team and first in placings.
Second place Kaskaskia College took the reasons title knocking off second place reasons team Michigan State Ag Tech by four points.
In overall team placings, following SUNY-Cobleskill, were Kaskaskia College in second, Michigan State Ag Tech in third, Highland Community College (Illinois) in fourth, and Modesto Junior College (California) in fifth.
As for the SUNY-Cobleskill team's secret weapon, it might be their van musical playlist, but they said they weren't willing to share the details.
"These kids worked so hard this year, and we had a lot of really good kids in our class," said Edsall. "We didn't finalize the team until August, but when they work, they really work hard. They took advice incredibly well and improved substantially from where they started."
---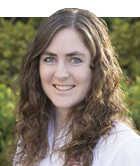 The author is an associate editor. She covers feeding and nutrition, youth activities and heads up the World Dairy Expo Supplement. Maggie was raised on a 150-cow dairy near Valley Center, Kansas, and graduated from Kansas State University with degrees in agricultural communications and animal sciences.