As the industry we love looks to head into yet another difficult year, it's hard not to be frustrated. This lifestyle is so personal it's almost impossible not to feel the whole host of emotions that come with the struggles.
It is honestly heartbreaking to me that probably almost every farm family out there has had to sit down to have the dreaded discussion. The one that begins with, "How do we carry on? Do we even want to carry on anymore?" The fact that the family farm can no longer support its families is so gut wrenching to me!
We all have looked for a scapegoat, something to blame for our current situation. Oversupply, sexed semen, and global trade issues have certainly played into the long financial drag of dairying. It all seems to combine to create the perfect storm. While this finger pointing leaves our blood boiling, it doesn't really seem to be productive in solving the issues.
But it does bring up the next emotion that seems to be top of my mind lately, anger.
And these bitter emotions have me thinking up ideas. Like maybe it's time to open the milk tank valves and let the grocery stores run out of milk. We all know this would never work, as first, we can't afford it and secondly we'd never get everyone on board, but it's nice to think about. Or what about the idea of convoying manure tankers to the capital. That seems to work well in other countries to garner attention to farmers' struggles.
None of those ideas are productive either, but it certainly feels well past the time for talk. At the end of this year, I'm thinking about New Year's resolutions, and I'm wondering what actions can we productively take into the new year to make a change? Because to tell you the truth, I'm more than ready for one.
---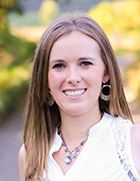 The author is a third-generation dairy farmer from Oregon where she farms in partnership with her husband and parents. As a mother of two young boys who round out the family-run operation as micro managers, Darleen blogs about the three generations of her family working together at Guernsey Dairy Mama. Abiqua Acres Mann's Guernsey Dairy is currently home to 90 registered Guernseys and transitioned to a robotic milking system in 2017.