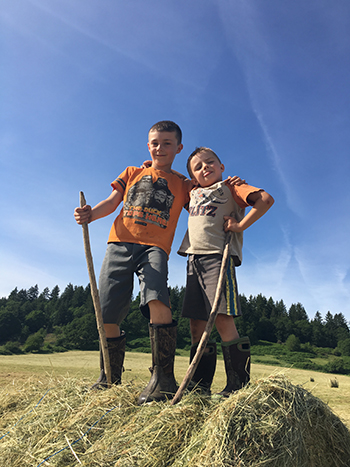 If the last couple of years have taught us anything, it's that we don't know anything.
Okay, not exactly. I believe most days the average farmer has quite a lot going on between their two ears. But the one variable that makes us feel like we don't have a clue is the weather. Mother Nature always keeps us guessing.
I've watched those of you who live in the Midwest curse the rain that's keeping you from the fields. Here in the Northwest, we have had a different story this past couple of weeks. An already long dry spell has provided a week of temperatures in the 80s with one day topping out at 90°F . . . in early May! While we don't personally grow any field crops, I was seeing friends post that they were following the planter with irrigation — something that never happens. Mind you, this dry spell followed record-breaking rainfall that caused flooding in some areas near us.
So, what does one do when the sun shines? We make hay.
Even though it felt like a gamble in early May, we went ahead and got our farming done for the year by mowing our pastures. We put up dry grass hay for our young stock, and it looks and smells just divine. The pastures that got ahead of us because of our late turnout for grazing were chopped and wrapped for silage bales.
While it is incredibly nice to have that all done, now we hope that some of that rain will come our way and keep the grass and crops growing. Otherwise, Mother Nature is going to make us feel like we still have no clue. And we will be dealing with a very long dry summer.
Best of luck to everyone out there living by the wiles of the weather. I hope you have fair conditions this growing season.
---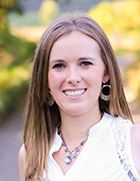 The author is a third-generation dairy farmer from Oregon where she farms in partnership with her husband and parents. As a mother of two young boys who round out the family-run operation as micro managers, Darleen blogs about the three generations of her family working together at Guernsey Dairy Mama. Abiqua Acres Mann's Guernsey Dairy is currently home to 90 registered Guernseys and transitioned to a robotic milking system in 2017.