The last thing the dairy industry needed while it's down is an abuse video . . . but that's exactly what we got. I know it left many of us feeling a wide range of emotions.
Unfortunately, the abuse that was filmed was not taken out of context nor could it be denied. It cannot be excused. While no one wants to deal with an undercover video, I think Fair Oaks Farm deserves support for the way they have handled the whole situation. Their transparency and actions deserve to be commended.
What doesn't deserve recognition is the way the dairy industry tears itself apart when a controversy arises. We are quick to point the finger and blame when we really need to rally and support.
In a perfect world, there would be no bad people, who could potentially be hired on our farms. But even for those of us without employees, the average person is armed with a video recorder in their back pocket always — their cellphone.
Taken out of context, the next "abuse" video could so very easily come from any one of our farms.
So, what do we do? Build walls and close the barn doors for good? No, we have to do better. We have to stay involved in the animal welfare discussion. We have to be transparent and open with our practices. We have to always look for areas of improvement and work toward making those things happen.
As farmers, we know how much we love and care for the creatures entrusted to us. We have to continue to share that with the world.
---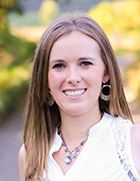 The author is a third-generation dairy farmer from Oregon where she farms in partnership with her husband and parents. As a mother of two young boys who round out the family-run operation as micro managers, Darleen blogs about the three generations of her family working together at Guernsey Dairy Mama. Abiqua Acres Mann's Guernsey Dairy is currently home to 90 registered Guernseys and transitioned to a robotic milking system in 2017.