Nestled in Gallia County, Ohio, is a 25- to 30-cow dairy and home to Nick and Celeste Nolan. The couple and their six children have been working on the farm for 13 years and making cheese for nine of those years.
Nick brought his grandparent's farm back to life in 2001 and began milking mostly Jersey cows with some Normande crosses in 2005. The cheesemaking journey began in 2009 when they founded Laurel Valley Creamery.
The family never expected the farm to turn into what it is today. Their cows' grass-based milk goes toward making cheese as they feel it's their key to remain viable in the current dairy industry. Aside from the farm itself, the Nolan's also didn't expect their story to be shaped into a featured documentary for a PBS film. On September 2 this year, Farmsteaders will debut as part of the POV (point-of-view) series on the network.
The film is based on the lifestyle of dairy farming and will serve to connect producers and consumers. It provides a different perspective of a farmer's role and the influence on traditions, values, and food culture. The documentary had a successful festival run, and is now in motion to be part of POV's 32nd season.
This is not only a farm feature, but a love story in addition to the tale of survival in rural America. Farmsteaders, directed by Shaena Mallett, focuses on the beauty and hardship of the family's everyday life. The Nolans aim to balance their hopes and dreams in addition to their fears. This film will highlight their family-oriented lifestyle and how they have kept a steady pace in moving forward despite the setbacks.
---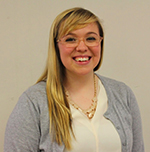 Sarah Thomas grew up in Pittsboro, N.C., showing and raising dairy heifers. Thomas attends Virginia Tech, majoring in dairy science with minors in agricultural economics, communication, and Spanish. On campus, she's involved with Dairy Club, Sigma Alpha, and has been a member of the Virginia Tech dairy judging team. Thomas was the 2019 Hoard's Dairyman summer editorial intern.