"Three-peat," the SUNY-Cobleskill team members shouted as they headed to the front of the room to receive their first-place team awards. Their third victory in as many years in the International Post-Secondary Judging Contest came in dominate fashion as they outscored second-place Kaskaskia University by 30 points.
Northeast Iowa Community College followed in third place, California's Modesto Junior College was fourth, and New York's SUNY-Morrisville rounded out the top five. In total, 14 teams and 50 students competed Monday, September 30.
The SUNY-Cobleskill team was led by overall high individual Cassie Menendez. She was joined in the top 10 by teammates Laura Littrell (fourth) and Angela George (sixth). Kathryn Bosley rounded out the New York team, placing 21st individually.
The team members and fifth-year head coach Carrie Edsall admitted that this team has felt a little pressure from past teams to keep the streak alive, but today, they're just excited. The group of young women have been one of Edsall's favorite to coach.
"This team has gotten along so well, and has worked so hard," Edsall shared. "They've been a lot of fun to coach."
In Edsall's five years with the SUNY-Cobleskill program, her teams have placed third (2015), fifth (2016), and first (2017, 2018, and 2019). She said the key has been students who have been invested and wanted to learn. The 2019 victory marks the first time a school has won three years in a row while also having a team member win the overall high individual award in the same consecutive year.
A close individual competition

Throughout the day, the competition for overall individual went back and forth between SUNY-Cobleskill's Menendez and Kaskaskia College's Cole Kruse. Menendez rode her superior placings score to a three-point win. She averaged 47.8 points across the 12 classes, notching five perfect scores. Once reasons were added in, she achieved a final score of 802 points out of a possible 850.
Second-place Kruse (799 points) excelled in the reasons room, achieving the top reasons score of the contest by six points and averaged a 46.8. His teammates followed suit, claiming first place in reasons as a team with an overall score of 683, an impressive average of 45.5 points per set of reasons delivered.
In addition to Kruse's second-place overall finish, his teammates placed eighth (Amanda Engelken), tenth (Justin Huff), and fourteenth (Rachel Scidmore).
Rounding out the top five individuals were Modesto Junior College's Joey Freitas in third, SUNY-Cobleskill's Littrell in fourth, and Ohio State University-Agricultural Technical Institute's Sarah Quallen in fifth.
Practical contest
In the Post-Secondary Practical Contest, it was the team from Northeast Iowa Community College that rose to the top by winning the mating contest category, placing second in linear evaluation, and coming in third in the pedigree contest. Similar to the judging contest, Kaskaskia College won second-place honors. The top five were rounded out by Southwest Technical College, Lakeshore Technical College Team A, and Fox Valley Technical College Team A.
Individually, Heather Griesmer from Lakeshore Technical College won the linear division, Kaskaskia's Cole Kruse was second, and Northeast Iowa Community College's Collin Wille was third.
---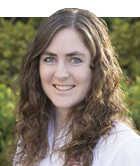 Maggie Seiler
The author is an associate editor. She covers feeding and nutrition, youth activities, and heads up the World Dairy Expo Supplement. Maggie was raised on a 150-cow dairy near Valley Center, Kansas, and graduated from Kansas State University with degrees in agricultural communications and animal sciences.