Lately, mental health has been a circulating concern and the topic of a lot of conversations. Some of us might think it's becoming a little overdone, but that's exactly why we need these discussions to continue to break the stigma.
I know what some of you may be thinking. I'm only 21 years old. How much could I really know about the stress and worry that comes along with being a real adult with a real job in the real world?
The truth is I don't, and that's what scares me the most.
Sometimes I even feel guilty for the amount of stress I feel when I know that there are others out there dealing with so much worse. Should I, though? I'm no specialist but don't we learn how to deal and cope with things as time goes on and as we mature?
I was extremely fortunate to be able to attend a conference last week with hundreds of other college-aged agriculture enthusiasts from around the country. I was not only reassured that our industry's future is in caring, passionate hands, but that some of those hands are just as unsure as I am. It was a common theme asking, "What are your plans for next summer?" or "What are you doing after you graduate?" Honestly, these didn't completely terrify me, but I was able to resonate with the uncertainty that radiated out of my peers.
It's so much more than what we're doing next summer, what our plans are after we graduate, and so forth. No one talks about how we can continue to maintain our commitments to a full-time class load, a part-time job, extracurricular activities, friends, family, and more. This is exactly what every other agriculture students my age are experiencing.
I've never met anyone whose goal in life was to grow up and be stressed and mentally exhausted 24/7. Sometimes I feel that way. For example, I haven't had the best week thus far, and that's okay believe it or not. One of my favorite cows passed away, I messed up an assignment for class, I accidentally snapped at a friend before thinking, and there's so much more I could've done differently just this week.
On the other hand, I've met some pretty great people who were willing to listen or just simply be there. I'm extremely blessed to have those who do in my life. I have different friends who I'm comfortable talking to about different things. I know who I can go to for a hug, a cry, kind words, and the list goes on. I'm a college student, but I'm an extremely busy college student. Perhaps you are, too; make the time to talk to someone whether it be a counselor, friend, family member, or someone else.
You are worth so much more than the stress that so many of us let eat us alive. You are deserving of a happy life spent doing the things that you love.
"The climb might be tough and challenging, but the view is worth it. There is a purpose for that pain; you just can't always see it right away." — Victoria Arlen
---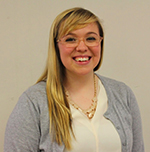 Sarah Thomas grew up in Pittsboro, N.C., showing and raising dairy heifers. Thomas attends Virginia Tech, majoring in dairy science with minors in agricultural economics, communication, and Spanish. On campus, she's involved with Dairy Club, Sigma Alpha, and has been a member of the Virginia Tech dairy judging team. Thomas was the 2019 Hoard's Dairyman summer editorial intern.