I'll never forget sitting in a dairy quiz bowl practice at the ripe age of eight years old trying my hardest to remember what USDA stood for. Time and time again, the words "U.S. Dairy Association" instead of "U.S. Department of Agriculture" left my mouth . . . another minus one point for me. The irony in this is that as the years went by, I gained the title of "acronym queen" from many of the great teammates I've been blessed to have.
I'll admit that once I entered the college scene, I really missed the frequency of my interaction with quiz bowl. Thankfully, I soon learned that more great opportunities awaited me through the American Dairy Science Association-Student Affiliate Division (ADSA-SAD). What an acronym!
ADSA serves as a global organization of educators, scientists, and industry professionals that aim to promote and better the greater dairy industry. Their official publication is the Journal of Dairy Science, which holds many research articles from experiments studied all over the world. All for the dairy cow and its industry.
Now, obviously I wasn't the only kid that adored dairy quiz bowl growing up. In fact, to my surprise when I was younger, some students didn't even like quiz bowl. They had that same passion for the dairy industry, but it just wasn't quite their thing.
What I learned about ADSA is that it didn't matter if you didn't like quiz bowl because there were so many options as far as how you participated! For others, their hook was a paper presentation whether that included dairy foods, dairy production, or original research. Or it could be running for a regional or national ADSA office, or creating their school's scrapbook, annual report, website, or contribute in some other way. These contests enable college-aged dairy enthusiasts to showcase their knowledge, skills, and ability to convey their message to others.
For example, many undergraduates have the opportunity to conduct their own research trial under a researcher at their respective university. The original research paper presentation enables students to physically present their work and research in front of well-known academic and industry professionals.
At the end of the day, these contests and meetings serve to unite young dairy leaders and introduce them to a network of dairy professionals that they may utilize for years to come. Whether you're looking for research, a graduate school opportunity, or even a career, ADSA creates environments for those conversations to happen.
After joining as an ADSA-SAD member, you can continue your ADSA membership in the graduate student division (GSD) if you're in graduate school. Later on, there's even more opportunities for membership so your journey with ADSA never really has to end.
If I've learned anything from my time with a dairy cow, it's that you have to be willing to take chances. Remember how I talked about how much I loved quiz bowl earlier? Well. You can catch me taking a break on that and branching out to complete a dairy foods paper presentation in June at the 2020 annual meeting in West Palm Beach, Fla.
---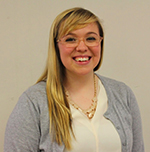 Sarah Thomas grew up in Pittsboro, N.C., showing and raising dairy heifers. Thomas attends Virginia Tech, majoring in dairy science with minors in agricultural economics, communication, and Spanish. On campus, she's involved with Dairy Club, Sigma Alpha, and has been a member of the Virginia Tech dairy judging team. Thomas was the 2019 Hoard's Dairyman summer editorial intern.