My mom penned an open letter in response to the COVID-19 pandemic's effect on retail dairy, and her thoughtful perspective is touching and reassuring. Dairy is essential to our nation's food security, and I am proud to be part of this incredible industry. I am grateful that she has allowed me to share her words with you all:
As a mother, health care practitioner, and 4th generation Florida dairy farmer, I want to say a big thank you to my customers and the consumers of agricultural products. With all of us facing uncharted waters due to a microscopic virus, we sometimes forget those on the front line in this fight.
I run a small, essential business, and I have employees to lead, animals to care for, economic decisions to make, and also a family to care for and nurture. The processing plant, trucking firm, and grocery store owners and managers have thousands of employees to direct, truck drivers to load, and millions of customers to lead while taking care of their own families, too. For that reason alone, I applaud them. For the leadership in a pandemic, I am in awe of them.
I cannot imagine your dedication to administer the logistics, leadership, and genuine love for your job to keep all of this humming. Yes, there are hiccups in the procedures, and flexibility is key to keeping the commitment to feeding the masses.
My son stocks those groceries on your shelves, thank you for your dedication to his safety. With farm work being 24/7/365 — even without a crisis — I thank you for keeping your stores open for long days during all of this. With a perishable product — milk — coming from my farm, I immensely appreciate your efforts to keep dairy cases stocked with dairy products equally available for everyone. Your work is critical to every one of us, front lines or not.
I would be remiss if I did not say a big thank you to our consumers. I work for my cows to bring milk to your table, but I could not do it without our wonderful supply chain. I appreciate your patience as the processors, truck drivers, and grocers navigate our sudden new normal. I thank you for continuing to reach for delicious, nutritious real milk. I hear your frustration when the supply has been low these last few weeks, but with the farmers, processors, drivers, and grocers working together we are replenishing all the wonderful products.
I thank all of you for trusting the American farmer with feeding your most cherished possession, your family.
Freda Pirkle-Carey, H.C. Dairy Farm
Lakeland, Florida
---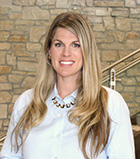 Erin Massey is the product development manager at Prairie Farms, a farmer-owned cooperative based in Edwardsville, Illinois. She is responsible for overseeing all aspects of the development process, from concept to commercialization. Erin grew up on a Florida dairy farm and has a deep-rooted passion to invigorate the dairy industry. Erin earned a bachelor's degree in chemical engineering from the University of South Florida. Her personal mantra is "Be Bold."