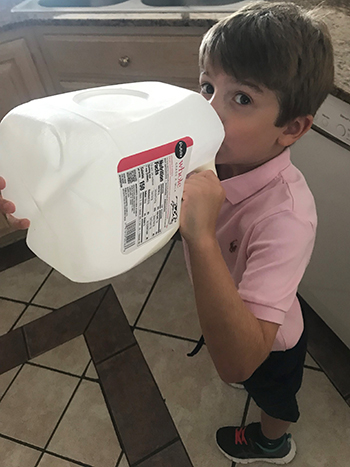 The pandemic has dramatically changed life as we know it. Consumers now shop, eat, live, and work differently. As consumers ourselves, we can attest that the way we all feel, too, has been affected. Anxiety, fear, and uncertainty are impacting us all.
In difficult times, people look to fill their needs (and pantries) with products that are familiar, comforting, reliable, versatile, and affordable. Fortunately, these characteristics perfectly define dairy and many sales figures have demonstrated bright spots for dairy products.
With the transition to mostly in-home eating, we've seen retail milk sales increase.
It is no secret that milk and cereal go hand-in-hand. Prior to the pandemic, cereals, like milk, had experienced year-over-year declines. Kellogg Co. said March 2020 sales of ready-to-eat cereals were up 43% when compared to March 2019. According to Amit Banati, senior vice president and chief financial officer at Kellogg's, "U.S. household penetration data showed that our cereal brands collectively gained more than three points of penetration in March versus February and did this against all cohorts, whether by age group, income level, or households with or without kids."
Mondelez, maker of Oreo, also known as "Milk's favorite cookie," has said their cookie category enjoyed the "biggest spike in demand" and the widest share increase.
Pancake mix has experienced tremendous growth. Many people use milk in their pancakes. Protein pancake mixes such as Kodiak Cakes are made with whey and milk protein concentrates, another great use of dairy.
While most food service and restaurant businesses are either limited to carryout or closed altogether, pizza delivery has risen. Naturally, this is a bright spot for mozzarella and other cheeses used by these outlets.
Domino's reported same-store sales growth at its U.S. locations was up 7.1% in the first four weeks of its fiscal second quarter (March 23 to April 19). Pizza has also been a hot seller at grocery stores as consumers look for an easy meal item that is affordable and offers longer shelf life.
The dairy category overall has seen double-digit growth for the last six weeks when compared to those same weeks in 2019. According to IRI, sales of the vast majority of dairy products are up for the week ending April 19, 2020 when compared to that seem week in 2019 (see table).
Yogurt was the only product to not see growth. Notably, that same week in 2019 was the week leading up to Easter. If we compared the April 19, 2020, week to a non-holiday week in 2019, I am sure our sales gains would be even more impressive.
For those consumers with more time at home, we are seeing heavy cream as the star in the whipped coffee trend and cream cheese as a staple in the best dessert recipes.
Familiar, comforting, reliable, versatile and affordable. Dairy delivers. We cannot deny our struggles, but we can still celebrate our strengths.
---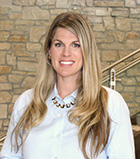 Erin Massey is the product development manager at Prairie Farms, a farmer-owned cooperative based in Edwardsville, Illinois. She is responsible for overseeing all aspects of the development process, from concept to commercialization. Erin grew up on a Florida dairy farm and has a deep-rooted passion to invigorate the dairy industry. Erin earned a bachelor's degree in chemical engineering from the University of South Florida. Her personal mantra is "Be Bold."