This tumultuous last week has many feeling a little more than unsteady. The atmosphere in our country as a whole has been polarizing. It is in those times of struggle that we look to and at our community. Here are a few of the things I've been thinking about.
In the dairy industry, we are lucky to have a very strong community. When one of our own has a problem, we all step up to fill the need. We are a tight knit group and look out for our own.
As a whole though, we are a very small community. How do we branch out to be more inclusive and diverse? What have we already done and what more can we do? There is always room for improvement.
We can also celebrate our strengths though, too. I think our ultimate goal as dairy farmers is to nourish our communities through the nutritious product we produce. Our dairy farms as businesses support many in our community beyond our own farms. There is real value in all that we provide.
Community can mean a lot of different things. We can simultaneously look at where we can improve and celebrate where we really shine. Continuing to do the work that will keep us proud of the larger dairy community we are a part of.
---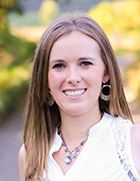 The author is a third-generation dairy farmer from Oregon where she farms in partnership with her husband and parents. As a mother of two young boys who round out the family-run operation as micro managers, Darleen blogs about the three generations of her family working together at Guernsey Dairy Mama. Abi-qua Acres Mann's Guernsey Dairy is currently home to 90 registered Guernseys and transitioned to a robotic milking system in 2017.