When I was 8 years old, a tiny, premature calf was born that I absolutely fell in love with. Her body was somewhat average in size, but her legs were short and stubby. What little girl wouldn't love such an itty-bitty heifer calf?
I pooled every penny I had earned from collecting cans out of tractors, cleaning the barn, picking up nails around our new construction areas, and other random jobs I had at that age around the farm. I don't remember the price we settled on, but I made a deal with my parents to buy this calf to start my own herd. Looking back, buying a small, premature calf more susceptible to issues and illness down the road was a risky investment to start my herd, but my heart was in it.
I named my prized possession, a Holstein heifer calf, Lizzie. She lived among the rest of the herd, but you could always pick her out of the crowd. She was friendly, sweet, loved being hand-fed grass, and she even let us sit on her back as a milk cow. She had multiple calves, including one set of twins, in her lifetime. While she wasn't the highest milk producer or the best looking, she was my Lizzie.
Lizzie's tag number was 38, which is my favorite number to this day. Even after she died, I used her orange ear tag as a keychain until it inevitably fell apart from wear just a few years ago. The tag keychain sparked conversations about my herd and dairy upbringing wherever I went, from college and travels to jobs and new friends.
While the rest of our family's Holstein herd now has yellow ear tags, my cattle (many being descendants from Lizzie) don orange tags. The orange tags are sprinkled into a sea of yellow ones, and I get excited any time I spot one of the cows from my personal herd.
Apart from Lizzie, I have only purchased three other heifers, which I bought at a cattle sale as a high schooler. Their offspring have led to more and more orange tags spread throughout our family farm. The cows' names in each bloodline start with the same letter. There's a "J" family, including Jive, Jazz, Jamarama, Julep, and Jitterbug; and a "P" family with Paisley, Prism, Pandora, Payment, and Pandemic. The largest family is the "S" family (these include Lizzie's descendants, as she will forever be my only "L" name), including Symphony, Staccato, Sonata, Serenade, Sheri, Shampagne, Samba, Serendipity, Stormy, Steamy, Sophie, Spencer, and more.
Even during the years I was away at college or out of state for different jobs, my brother and mom would send me pictures and updates any time one of my cows had a new calf. That kept me connected to our family farm more than they'll ever know. Those little reminders of home and cows were priceless.
Now, I get to see my orange tags every day. Each cow in my herd spends time at my farm when they're about a year old in our heifer and steer housing facilities. Plus, I see them every day when I help milk in our parlor or work in our robot barn at my parents' farm down the road.
Being a farm kid and having the opportunity to grow my own herd gave me the opportunity to learn about genetics, record keeping, entrepreneurship, finances, and nurturing living things, plus life and death. Owning and caring for so many living things is an honor and has constant teachable moments. On top of that, I am proud to see my own herd continue to grow year after year.
---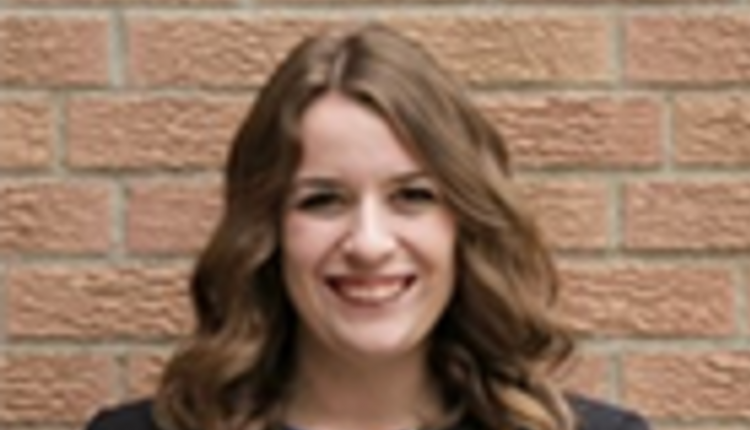 The author dairy farms with her parents and brother near Hawkeye, Iowa. The family milks approximately 300 head of grade Holstein cows at Windsor Valley Dairy LLC — split half and half between a double-eight parallel milking parlor and two robotic milking units. In the spring of 2020, Molly decided to take a leap and fully embrace her love for the industry by returning full time to her family's dairy.