Our calf building has been a full house over the past few weeks. One of our newest calves got off to an early and rough start, as he was born in our dry cow pen (as opposed to our calving pen) about one month prematurely.
This little Angus-Holstein crossbred was born on a cold morning, so we worked to get him warmed up and dried off as quickly as possible. It was also crucial to feed him colostrum right away to warm his core and provide fat, energy, and immunoglobulins.

Despite his less-than-desirable birth circumstances, he has been doing really well. While he's only a few days old, he's been trotting up and down our calf building, and he managed to drink a full bottle of milk in one feeding — a hefty feat for such a small body. He has even made friends with our black lab farm dog, Jax, who is bigger than him.
While this little addition to the herd is doing well, we are all prepared for a rough couple weeks ahead. Premature calves tend to have more health issues, so we will be monitoring him extra close in case he needs treatment or more special care. I won't say situations involving premature calves always have a happy ending — they're a lot of work and our efforts don't always prevail — but, we have had some success stories of premature calves over the years.
In fact, I wrote a blog post about a different premature calf born on our farm about two years ago. You can read about that premature Holstein heifer calf here: https://hoards.com/blog-29003-an-extra-dose-of-love-for-premature-calves.html. That calf is now thriving after recently calving and getting trained in our robotic milking barn. Walking through the barn, you wouldn't have any idea this cow was born a month early and had a lot of health obstacles to overcome early on. Today, she is a good milk cow that goes through the robotic milker on her own. To be honest, I had forgotten about her difficult start years ago until I was feeding our most recent premature calf.

While we have a long way to go, cows like the one I mentioned give us hope that we can help this little calf to grow and thrive in the coming weeks.
---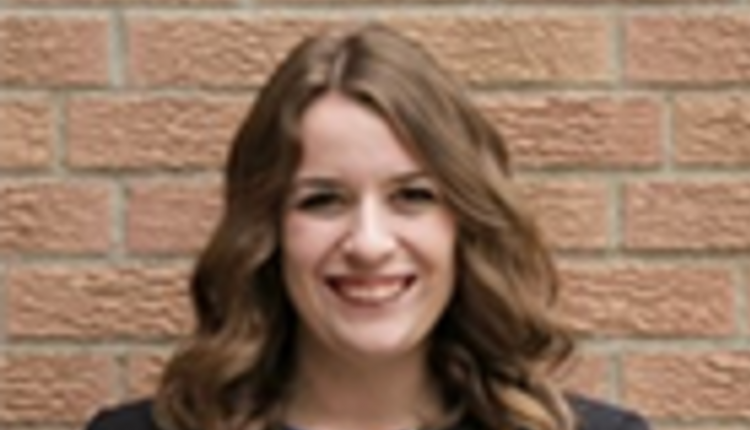 The author dairy farms with her parents and brother near Hawkeye, Iowa. The family milks approximately 300 head of grade Holstein cows at Windsor Valley Dairy LLC — split half and half between a double-eight parallel milking parlor and four robotic milking units. In the spring of 2020, Molly decided to take a leap and fully embrace her love for the industry by returning full time to her family's dairy.