Sports and the dairy industry go well together. Both require a dedicated work ethic and a commitment to something greater than yourself — for an athlete, that's their team, and for a farmer, it's their cows and a nutritious product.
There's also the connection that milk is an outstanding recovery drink after a workout. Its electrolytes, carbohydrates, and proteins refuel the body's energy and hydration needs in a way that even water can't. Dairy promotion and checkoff groups have capitalized on this value by positioning milk with athletes on every level, from local high school sports teams to Olympians.
One example of these campaigns is "You're Gonna Need Milk For That" from the Milk Processor Education Program (MilkPEP). The program developed Team Milk, where professional athletes join the cause in promoting real milk as a healthy part of their diet to perform well and recover in a healthy way.
Last year, Team Milk sponsored female runners in the New York City Marathon, which included access to a recovery lounge after the race that was stocked with chocolate milk for the runners and their families. That commitment is expanding this year, with MilkPEP announcing this week on International Women's Day that it will sponsor every female athlete who signs up for Team Milk and runs any marathon this year.
The program, dubbed "26.2" for the number of miles ran in a marathon, will provide female-centered training resources and nutrition, mental, and physical advice from sports experts. For women who run the marathons in New York City, Denver, and Chicago, it will also include on-site support and fun.
While milk provides recovery benefits for both genders, women are the focus of this campaign because only 5% of sports media coverage typically goes to women, MilkPEP said. Spotlighting female runners' journeys can help change that. Just in the New York City Marathon last year, 3,543 women joined Team Milk. Beginning this Wednesday for International Women's Day, the "Gonna Need Milk" social media channels will feature only female athletes on its campaigns and content for the year.
Team Milk is also designed to support the next generation of female runners. For every woman who joins, MilkPEP will donate to their Every Woman Sponsored fund, with the goal of raising up to $1 million to support Girls on the Run International. That organization is a nonprofit dedicated to helping girls in third through eighth grade develop essential emotional and social skills through physical activity.
By providing physical and emotional support to empower women in running, 26.2 places milk at the center of a movement to share the accomplishments of these athletes. If you or someone you know is hoping to run a marathon this year, join Team Milk to participate in the fun and replenish your body with the nutrients it needs!
---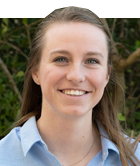 Katelyn Allen joined the Hoard's Dairyman team as the Publications Editor in August 2019 and is now an associate editor. Katelyn is a 2019 graduate of Virginia Tech, where she majored in dairy science and minored in communication. Katelyn grew up on her family's registered Holstein dairy, Glen-Toctin Farm, in Jefferson, Md.