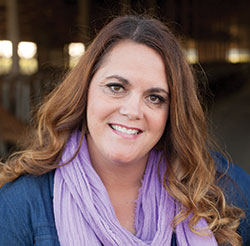 A
few days ago I was feeling overwhelmed with an endless workload facing me and a dirty house screaming at me. I was coming down with what the doctor would later confirm as strep throat, so my immune system was shot, and so were my emotions.
It was a beautiful September day. Perfect weather that spelled 75 degrees and blue skies. While I lied in bed, I could hear the diesel engines roaring outside my window. Others were footloose and free over Labor Day weekend, while my three kids were all helping out at the farm to their best ability.
My oldest son, Tyler, now 13, was hauling chopper-box wagons during the hustle of getting corn chopped. His father busted with pride, sending me pictures of the twosome working side by side. Our other two children were riding along in other cab tractors. Our daughter was dialed in — focused on what it takes to drive tractor. Jacob was more for entertainment.
Excited to take the reins and drive solo, Tyler was focused. The next day he rose again to do more of the same.
That's when his head football coach called me on a Sunday afternoon telling me what a fine young man Tyler was and that he wished more kids were like him. "I have too many ineligible players on our 7th grade roster. We need some 8th graders to help out during that game, but I cannot just pick anyone. I need kids who are never going to become ineligible, who will listen, and who are going to be role models to the team. I only can think of a couple players who can help out and Tyler is one of them."
As I fought back tears, the coach went on and on about how poised Tyler is. "He shows up, he listens, he works hard, and he doesn't talk back."
Sadly, what makes kids stand out today is showing up, listening, working hard, and not talking back. A lost art, but the cream rises to the top for those kids who demonstrate these traits. And more times than not, these are farm kids.
I thanked the coach and told him that Tyler has been raised on a farm and all of the characteristics that he illustrates stem from this lifestyle. He rises before the sun and heads out to feed 75 calves before school. He eats breakfast and goes to school. Eligibility rules differ greatly between school and our household. Tyler studies hard because I remind him that the world is run by C students. "Just think of what you're capable of doing being an A student," I said.
Tyler goes to football practice and plays hard. The proof is eating whatever he can get his hands on after school and forcing me to roll down my windows on our drive home due to a ripe uniform or perhaps a ripe kid underneath the uniform. Tyler is tired, but after a quick snack, he heads out to do more chores and then homework. My kids sleep well because they have worked hard.
I recently read, "Your child's success or lack of success in sports does not indicate what kind of parent you are. But having an athlete who is coachable, respectful, a great teammate, mentally tough, resilient, and tries their best is a direct reflection of the kind of parent you are."
I'm reminded of this every time I sit on the bleachers at one of my kids' sporting events. How blessed are we to raise kids on a farm that teaches characteristics that will help our kids on and off the field? I'm often reminded by the example of my late parents that my number one job is to cultivate good human beings. These basic traits that has Tyler's coach calling me are lessons taught from the farm.
Believe me, my oldest son is not perfect. Nor are the rest of his family members. But in the last several months Tyler has shown signs of maturing, showing more respect, and I really like him right now. There have been times I could not write that, so I'm trying to bottle it all up.
I've been warned to brace myself for the teenager years. And I'm sure rough chapters lie ahead, but for now, my heart is ballooning with pride.
It's watching him play with his pup and feed a group of heifers with passion, pride, and commitment. It is the deep-rooted competitiveness that drives him in every aspect of his life. It is his endless chatter about cows and football. Many parents worry about when their kids get phones as to what their kids are looking up. When I ask to look at Tyler's phone, it's all about fantasy football and cow pedigrees.
I know the next chapter will be faced with temptations and some trouble. I tell Tyler, "Be patient with me, I'm treading new waters being a mother of a teenager. Mistakes will happen, learn to forgive, as I learn to navigate."
Success isn't as hard as one might think. Half of success is showing up. Turn your ears on to effectively listen, work hard, stay humble, and the future has endless possibilities.
Around the Kitchen Table is a regular column in Hoard's Dairyman. The author and her husband work in partnership with family on a 450-cow dairy in East Moline, Ill.