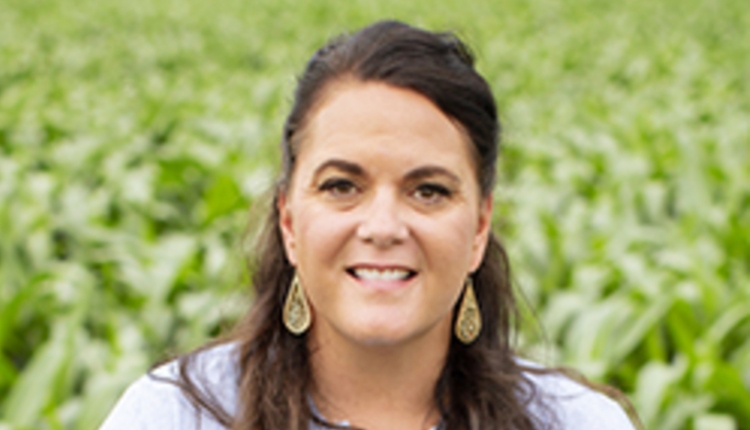 We are all missing our people. Our tribe. Our community. As I write this column, we now are approaching five months of this new normal, and quite honestly, it feels anything but normal.
I miss our routines. You know, the routines before COVID-19 hit, like the morning wave to the bus driver before my youngest son, Jacob, rode away to school. Things like the delivery of cheese and baked goods during holidays. I don't even think we are supposed to exchange anything like that during this new era.
Right now, there are no after-school games and practices. Even though all the other parents looked as exhausted as I felt, we looked forward to conversing and cheering and being together. I never thought I would say it, but I miss sitting on a wooden stadium seat.
I miss the craziness of it all. Admittedly, our days were long. My oldest son, Tyler, would wake up at 4:30 a.m. to chore, then shower, head to weightlifting for football practice, then to school, and then there was after-school practices, chores, showers, homework, and supper. That was just Tyler's schedule; add two more kids in the mix. The days were long and the nights were short. We would wake up just to do it all over again. Weren't we all wanting a break? Maybe it was just me.
I longed for the slower versions of the weekends. And, truthfully, I could not wait for spring break, to hit the pause button and to rest. No homework, no practices, and no super early alarm clocks, even if it was just for a week.
If only we knew what was in store. My kids were on spring break a week before COVID-19 hit, and as it turned out, our "break" would go on for months.
I don't have to tell you that the break was far from relaxing. I miss my people. It really does take a tribe to raise a family. The change came overnight and just like you all, I had to teach myself a crash course on how to do all this solo. Yes, it's doable, we are all testaments to that, but it is not for the faint of heart. It is so exhausting. There have been times where I just disappeared to the master bathroom and cried. I didn't want my kids to see me like that. They need a mother who is strong and calm. "Lord," I prayed, "help me be that mother."
Just when I think I can't do this any longer, Scott takes over. It's like a quiet baton exchange. His path is so very different than mine. On that given day, Scott loaded up all three kids for a drive to our custom heifer grower, an hour away. And this mama got some much needed peace and quiet to calm the heart. When you think you're hitting your breaking point, try to find a way to rest.
Soon, the kids will be back in school, and there will be a new normal to figure out. I sigh because honestly, we just hit our groove. We just figured out how to make the previous new normal work for us. It was one that included a lot of time outside, in the barns and tractors, with time to play basketball and football and swim with friends.
I kind of like the schedule we now have. It's like we just put the last piece to the big jigsaw puzzle. I want to marvel at it before we start over from scratch.
Our next new normal looks like a 5,000-piece puzzle; one that is too intimidating to get out of the box. Soon we won't have a choice, though, but to open the box and sort out the pieces. Kids will go back to school.
For us, our oldest two are off to their junior and freshman years of high school. They will go to school for two and half hours, four times a week. The rest will be remote learning from home. Our youngest son will be in fifth grade, where he will attend in-person school twice a week from 7:40 a.m. to 12:50 p.m., and the rest of the time will be learning at home.
This is overwhelming; I won't tell you differently. I told my kids and myself, "We have to roll with the punches and be flexible."
I'm thankful my kids are smart and tech savvy. The adjustment, I'm guessing, will be harder on their mother than it is on them. It's all about establishing a groove. Routines and expectations have to be highlighted early on, and then we can start putting the pieces together, hopefully to gain academic, mental, and physical growth in the year ahead.
I'm also grateful that Tyler drives now, so he can take himself and his sister to and from school. I'll drive Jacob so his seat can be used by a kid whose parents don't have any other choice but to put them on the bus. Jacob replied, "Cool, you're my Uber driver, Mom!"
I'm trying to look at this whole new normal with a positive mindset and calmer approach. In order to survive, I'm going to have to adjust my wings and learn to laugh as we navigate these crazy times.
Around the Kitchen Table is a regular column in Hoard's Dairyman. The author and her husband work in partnership with family on a 500-cow dairy in East Moline, Ill.