by Amanda Smith, Hoard's Dairyman Associate Editor

We have a problem with our food system. "Despite our excesses on U.S. soil, in 2013 we still cannot get food to people who need it," noted Mark Gale, CEO of Charleston|Orwig at its Thought Leadership event.
One thing we can all agree on is food waste. We may not see the same significance in the problem, but we know it is a reality. Maeve Webster, with Datassential, presented revealing statistics on how the average American consumer perceives the issue of food waste.
Is food waste an issue?
Food waste is a significant problem in America: Nearly 80 percent of Americans agree that food waste is an issue. There is slightly more concern in this area with women and Generation X/boomers than millennials. Millennials focus more so on food ethics, while boomers are closer to the generation that lived through the Great Depression.


Food waste is something I care about: 74 percent agreed that they care about food waste. Boomers were statistically more likely to agree. Food waste is an issue that can really take off, if more media attention is directed toward it. One bad story can have huge impact on where consumer dollars are spent.


Wasted food has harmful environmental consequences: 44 percent of those polled believe wasted food is an environmental issue. Food waste is an intuitive term – consumers can latch onto to and know of the issue but do not understand the broader issue and don't feel the need to educate themselves on the topic. Food waste is a larger share of what ends up in landfills than plastics and metal.
Where does the blame lie?
Wasted food is the fault of food companies given how they package foods: Less than 30 percent of Americans believe packaging is an issue.


Given the scale of operations, food waste is a food industry problem and less of a consumer household problem: 32 percent believe that the scale the food industry is primarily responsible for food waste. This is significantly more of an urban dweller belief. Manufacturers tend to take the blame without consumers understanding their role in the problem.
What's the role of personal behavior?
When I throw away food it's not a problem because it just decomposes: Only 26 percent of Americans agree. Men and millennials are more likely to agree with this statement. With the heightened awareness millennials have of the environment, they are somewhat more focused on ag issues. Their "knowledge" of composting creates misinformation - controlled compost is not landfill decomposition.


I think about food waste when considering what size package or how much food to buy: Two-thirds take food waste into consideration when selecting package size or purchase volume. It tends to be a more common activity with boomers. One of biggest challenges of food waste in industrialized countries is how cheap food is; people would rather buy more now and toss it later than drive to the store more often. Only 56 percent of consumers believe that when they throw away food it's their fault.
Who is at fault?
What is the greatest source of food waste in the U.S.: 50 percent of consumers believe restaurants are the greatest source; 26 percent identify consumers; 10 percent rate either retail or manufacturers; and 6 percent believe farms are a greater contributor. Those in front of consumers take the blame first. Restaurants are taking the heat today.

---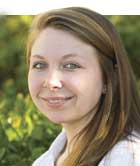 The author, Amanda Smith, was an associate editor and is an animal science graduate of Cornell University. Smith covers feeding, milk quality and heads up the World Dairy Expo Supplement. She grew up on a Medina, N.Y., dairy, and interned at a 1,700-cow western New York dairy, a large New York calf and heifer farm, and studied in New Zealand for one semester.