The Hoard Farm team, headed up by Jason Yurs, continues to be pleased with the performance our Jersey herd. This group was evaluated by a pair of American Jersey Cattle Association appraisers on a very cold Thursday in late January.
On that day, the entire herd averaged 81.5 points on the 300-plus head. Had the 25 cows sold weeks earlier to a young dairyman been included in the mix, the average would have been 81.9 points.
Not only are the Jerseys looking good, they are also paying the bills when it comes to measuring bulk tank performance. As of the February test, the herd averaged 19,892 pounds of milk with a 4.8 percent fat for 955 pounds per cow. The 3.75 percent protein yielded 746 pounds of protein across the board.
For the most recent year, the Hoard's Dairyman Farm Jersey herd ranked eighth among all herds with 150 to 299 lactations with an average protein of 739 pounds per cow.
After reviewing the appraisal data, the Hoard Farm ended up with:
10 Excellent (90 points and higher)

220 Very Goods (80 to 89 points)

88 Desirable (70 to 79 points)

3 Acceptable (60 to 69 points)
When adding in the 25 cows that were sold a few weeks earlier, the top-end expands a bit further:
14 Excellent (90 points and higher)

241 Very Goods (80 to 89 points)

88 Desirable (70 to 79 points)

3 Acceptable (60 to 69 points)
The Hoard's Dairyman Farm Jerseys average 2.75 lactations. Classification scores by age group are:
93 first-lactation cows: 79.7 final score

69 second-lactation cows: 81.1 final score

60 third-lactation cows: 82.2 final score

99 fourth-lactation and greater cows: 83.2 final score and a 4.7 lactation average

---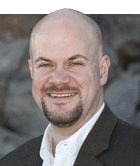 The author is the managing editor, and he brings 18 years of industry leadership to our readers overseeing all editorial content and production of the magazine. His degree from the University of Wisconsin-Madison combined dairy science and agricultural economics