A one-two punch, brothers Ben and Luke Powers, were a force to be reckoned with at the Lely National 4-H Dairy Cattle Judging Contest last night.
Ben Powers, Wisconsin 4-H, was named High Individual of the National 4-H Dairy Judging Contest
Across the breeds, the pair earned first-second finishes in the Guernseys and Jerseys.
The boys not only had an eye for cattle, they could talk about them, too. Earning a 244 and averaging a 48.8 across the five sets of reasons, Ben edged out Luke by four points to claim a reasons victory. He then bested his brother by three points on an individual basis to earn top honors, averaging a 47.86 across the contest.
In honor of Lee Majeskie, an award is also presented to the youth earning the top reasons score for the Brown Swiss breed. With a score of 49, Ben Powers claimed that honor, as well.
There was nothing subtle about the way these two dominated. With each one-two victory, the pair's whoops and hollers echoed throughout the banquet room.
October 5, 2015, Post-Expo Update:
The excitement would have been even more profound had it not been for a scoring error. After re-inspecting the reasons cards, Wisconsin's Brook Brantner's reason score in Brown Swiss moved from a 26 to 46. That raised her overall score to 666 for 22nd place overall and earned her All-American honors. Additionally, she placed eighth in oral reasons with a score of 226. These changes widened Wisconsin's margin of victory from a 2- to 22-point spread. It also widened its team reasons victory from 4 points to 24 points for an overall score of 226.
Meanwhile, the Wisconsin team, rounded out by Krista Styer, took top honors in the Jersey, Holstein and Guernsey breeds. Jim Powers and Scott Nelson coached the youth from Dunn County, Wis.
Wisconsin 4-H wins National 4-H Dairy Judging Contest
The group from Wisconsin edged out their competition from the Keystone State by a 22 points. The East Coast team, consisting of Jenna Metzler, Daniel Kitchen, Caleb McGee and Emily Heilinger, averaged a 46.15 across 10 classes and five sets of reasons.
The group finished first in the Brown Swiss breed, and also took second-place reasons honors. Behind Wisconsin's power duo, Kitchen and Metzler finished third and fourth, respectively. Kitchen also followed the pair in reasons, while Metzler spoke her way to sixth. Penn State's Chad Dechow coached the team.
Forty-eight points off from the battle for first and second was California. Team member Alexandra Gambonini had a solid performance, finishing among the top 10 in the Ayrshires, Brown Swiss and Guernseys. Her consistent performance across the day led her to fifth-place honors in both reasons and as an individual.
Frank Gambonini coached the team from the Golden State, which was rounded out by Constance Jones, Deena Migliazzo and Hannah Young.
The top three teams will have the chance to compete at the Royal Highlands Show in Scotland next year.
---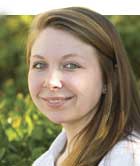 The author, Amanda Smith, was an associate editor and an animal science graduate of Cornell University. Smith covered feeding, milk quality and headed up the World Dairy Expo Supplement. She grew up on a Medina, N.Y., dairy, and interned at a 1,700-cow western New York dairy, a large New York calf and heifer farm, and studied in New Zealand for one semester.