With teams from coast to coast, the 36th North American 4-H Dairy Quiz Bowl once again fielded an extremely competitive contest. Teams came from as far west as Washington, as far east as Vermont, and as far south as Mississippi. Topping this year's event for the second straight year was the New York team coached by Deborah Grusenmeyer and Matt Young.
The winning team, front row (l to r): Coach Deborah Grusenmeyer, Coach Matt Young, and George Lamb. Back row: Mia Brown, Allison Herrick, and Eddie Sykes.
New York was essentially in first place from start to finish. The quiz bowl competition begins with a written test where each of the teams four contestants answer questions independently. New York Quiz Bowlers swept the top three places paced by Allison Herrick, Mia Brown and George Lamb. Teammate Eddie Sykes came in ninth out of the 64 competitors.
As the contest unfolded, New York finished strong and eventually finished on top besting the second-place team from Minnesota. Rounding out the top teams were third-place North Carolina and fourth-place Wisconsin. Illinois and Georgia were named Honorable Mention, finishing fifth and sixth, respectively.
The North American 4-H Dairy Quiz Bowl asks a wide array of questions on dairy-related knowledge. However, each year there is special emphasis on specific areas. That included questions related to calves and heifers, business transition, labor relations and management teams. There were 16 teams that competed in this year's contest.
---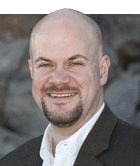 The author is the managing editor, and he brings 19 years of industry leadership to our readers overseeing all editorial content and production of the magazine. His degree from the University of Wisconsin-Madison combined dairy science and agricultural economics.