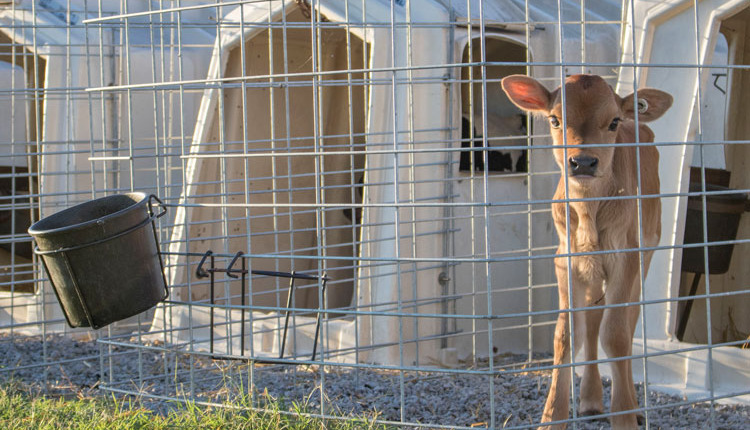 "I want aggressive eaters." This phrase earned me some questionable looks as I explained to fellow students what I looked for while feeding calves.
Nothing makes me happier in the morning than seeing aggressive calves. No, not the feisty calves with the less than ideal personalities. I am talking about the ones that are eager to drink their milk and eat their grain. These calves are easy to deal with and are more likely to get a good start at a young age.
Like all farmers, I want to see my calves healthy and ready to eat. Studies show taking the time to make sure a calf is off to the right start can be beneficial in the long run. It can also be a time saver during feedings, as healthy calves are easier to manage than sick ones.
As a full-time college student, I only have a set amount of time in the morning to properly feed calves and grain heifers, pack my backpack, and maybe eat breakfast before running out the door for my 7:30 a.m. lecture. This can prove to be a challenge when calves are slow drinkers or unwilling to eat.
Often, a not-so-hungry calf can be a sign of a larger dilemma. If I discover a calf that is unwilling to eat, I quickly run a health check to see if there is an illness that needs to be treated. If the illness is serious enough, I may even need to call a vet.
A calf that eats a little slower than usual, but still finishes her food, can also be an early suspect for a health issue. These calves can sometimes be overlooked if feeders are in a rush, but this small detail can signal a problem. If I notice a calf with this problem, I make sure to monitor that individual more closely during the next few feedings to see if a course of action needs to be taken.
Though the phrase may sound odd, I still stand firm when I say "I want aggressive eaters." During the early morning hours, efficient calves that are ready start their day are my favorite. Not only are they easier to manage, but they also help me get out the door a little quicker before morning lecture.
---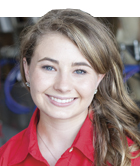 Taylor Leach grew up on her family's dairy farm in Linwood, Kansas. Leach graduated with an associate's degree from Kansas City Kansas Community College and now attends Oklahoma State University, majoring in animal science and agriculture communications. On campus, she is a member of the dairy club and also works on the university's dairy farm. Leach was the 2016 Hoard's Dairyman summer editorial intern.
---
December 12, 2016:
"Exploring how this year's forages will feed"
by John Goeser, Rock River Laboratory
Brought to you by QLF (www.qlf.com)
John Goeser, Rock River Laboratory, will discuss the campfire within the rumen, which in turn will help explain how and why crops feed differently. Due to a challenging corn silage and grain harvest, we will also explore potential nutrition robbing factors in this year's feed. Register here for all webinars.