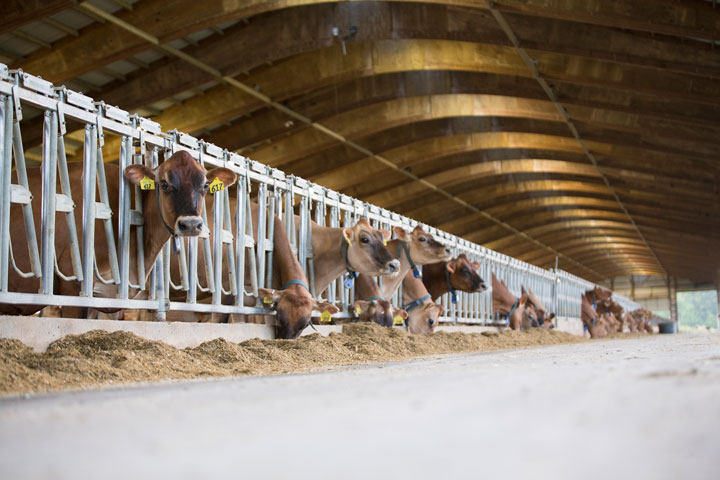 While the Hoard's Dairyman Farm is well known for its Guernsey herd, the Hoard's Jerseys have been working hard, too.
Jerseys were added to the Guernsey herd in 2009, not long after a new parlor and freestall barn were built on the farm that was purchased by W.D. Hoard in 1899. Some of the Jerseys are housed in the newer freestall barn; the rest reside in the original tie stall barn, which was converted into a freestall barn with sand-bedded stalls.
New production information released by the American Jersey Cattle Association (AJCA) showed that the Hoard's Dairyman Jersey herd performed well in 2016 among herds with 150 to 299 records. The Hoard's Dairyman Farm ranked sixth in the nation in protein production, making 805 pounds of fat per cow. The herd ranked eighth for fat production, coming in at 1,052 pounds per cow.
Overall, the Hoard's herd averaged 20,481 pounds of milk per cow in 2016. That was a tick over the national average of 20,139 pounds of milk, 975 pounds of fat and 737 pounds of protein. The nation's top producing Jersey herd, owned by Randy and Jana Kortus of Lynden, Wash., averaged 27,617 pounds of milk.
The Jersey breed reached two historic milestones in 2016, surpassing 20,000 pounds of milk and 2,500 pounds of cheese yield. The official Jersey lactation average climbed to 20,139 pounds of milk, 975 pounds of protein and 737 pounds of protein. On a Cheddar cheese yield basis, the average yield hit 2,508 pounds.
Last year marked the 11th straight year of production gains for the Jersey breed. Annual milk production averages are shown in the table below.
---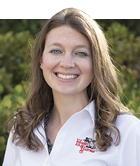 The author is an associate editor and covers animal health, dairy housing and equipment, and nutrient management. She grew up on a dairy farm near Plymouth, Wis., and previously served as a University of Wisconsin agricultural extension agent. She received a master's degree from North Carolina State University and a bachelor's from University of Wisconsin-Madison.