Young dairy enthusiasts from around the country descended upon Louisville, Ky., last weekend. While some come to show their animals on the colored shavings of the North American International Livestock Exposition (NAILE), others put their industry knowledge to the test in one of several contests.
This year, the North American Invitational 4-H Dairy Quiz Bowl Contest brought members from 11 states — from Georgia to Vermont and New Jersey to Washington — to compete at the highest level. At the end of the double-elimination bracket, New York earned its 16th victory, the most of any state over the 43 competitions that have been held but its first since 2018. The team was coached by Deborah Grusenmeyer and Matt Young and included Elsie Donlick, Bennett Dunstan, Gabriella Taylor, and Calvin Keller.
The Empire State dominated the written exam, with Donlick tallying the top score. Her sister, Annika, earned that distinction last year. Keller was second, Taylor finished fifth, and Dunstan notched eighth.
The other two top-five test takers hailed from New York's final opponent, Pennsylvania, which finished second overall. Madelynn Hoffman was third on the exam, and Jacob Bramm was fourth. The team also included Olivia Bramm (who tied for 10th on the test), A.J. Wanner, and Alexa Hoffman. They were coached by Nicole Bramm, Roy Bramm, and Andrew Wanner.
The team from Vermont was third, and Minnesota followed in fourth. Honorable mention went to the Virginia and Illinois teams.

At the awards banquet, winners were also named in the North American Dairy Educational Experience. This online competition was born out of the pandemic and provides students with a farm case study to evaluate. This year, two teams participated, and the group from Michigan of Ross Kelsey, Lydia Deters, and Chloe Steiner earned first. Cathy Fry coached them.
Dairy judging results
In the dairy judging contests, the University of Minnesota earned its 10th victory at Louisville in 12 years, and seventh straight, by a margin of 64 points. All four team members placed in the top 10 overall and top 12 in reasons. They were led by Ben Styer, who was the high individual and fifth in reasons. Kendra Waldenberger was third overall, Isaac Rott was eighth, and Matthew Gunst was ninth. The team is coached by Les Hansen.
Following Styer as second overall was the high individual in reasons, Paige Peiffer. Her Penn State team coached by Dale Olver finished in second and was also bolstered by Kendal Jenkins (third in reasons), Katerina Coffman (first in Holsteins), and Mason Nas.
Iowa State used its third-place team finish in reasons to break a tie with the University of Wisconsin-River Falls for third place overall, and the University of Platteville rounded out the top five collegiate teams.

Kaskaskia College topped the five-team post-secondary contest by placing three individuals in the top five: Naomi Scott was second, Jacob Raber was fourth, and Nick Hammer was fifth. Jackson Brammeier completed the team that won reasons, Ayrshires, Brown Swiss, and Jerseys. They were coached by Aaron Heinzmann.
The other two breeds of the contest, Guernseys and Holsteins, were won by SUNY-Cobleskill, which finished second and was coached by Carrie Edsall. Team member Kailey Kuhn was the high individual in those two breeds in addition to her finish as the top reasons individual. Her teammates were Karrie Ayer, Addison Hubbell, and Kyler Meisner.
It was Modesto Junior College's Hartley Silva who earned the high individual award of the day. She was also third in reasons and paced her team to a third-place finish. The fourth-place team was Michigan Ag Tech, and fifth went to Southwest Wisconsin Technical College.

The youth division featured 18 4-H teams and one FFA team, and the team from Minnesota also won this age group. Minnesota 4-H was led by Alexis Hoefs, who won two breeds and was second in reasons on her way to being named the high individual. Her teammate Ava Kieffer was third overall. Their team also included Jacy Saemrow and Elizabeth Thygen and was coached by Sydney Kurth and Keith Brogan.
Second place went to the only other team to place two members in the top 10 individuals, Missouri 4-H. Logan Archer finished in third overall, and Libby Shaver was sixth. Karla Deaver coached the team that was completed by Molly Archer and Case Melzer.
Wisconsin 4-H was third, with team member Jenna Gries winning both Holsteins and Jerseys. Michigan 4-H was fourth, and Maine 4-H topped Jerseys and ended up fifth overall. The youth reasons winner was Faith Lortie of Indiana FFA, who led her team to also top that category and finish eighth overall.
---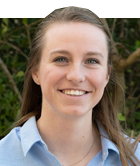 Katelyn Allen joined the Hoard's Dairyman team as the Publications Editor in August 2019 and is now an associate editor. Katelyn is a 2019 graduate of Virginia Tech, where she majored in dairy science and minored in communication. Katelyn grew up on her family's registered Holstein dairy, Glen-Toctin Farm, in Jefferson, Md.