Of all the super cool things that go on at World Dairy Expo, some items stick out more than others, depending on who you are. Whether it's food, the great cows, seeing old friends, or something else, there's something special for everyone at the annual event. We trekked around the exhibitor barns to discover those cool items.
Watch to hear responses from your friends in the barns: Connor Erbsen, Lanark, Ill.; Aaron Ray Tompkins, Ennice, N.C.; Todd Allen, Jefferson, Md.; Ryan Wheatley, Clayton, Del,; Rachel Van Buren, Lowville, N.Y.; Kara Reese, Horseheads, N.Y.; Taylor Wolfe, Milton, Pa.; Emily Heffner, Hagerstown, Md.; Kaylen Miller, Orangeville, Ill.; Cindy Warner, Frederick, Md.; Beverly Miller, Orangeville, Ill.; Stephanie Ward, Raleigh, N.C.; Kennedy Crothers, Pitcher, N.Y.; Alicia Lamb, Oakfield, N.Y.; Matthew Boop, Millmont, Pa.; Keith Engel, Middleton, Wis.; and Patti Kressin, Lake Mills, Wis.

---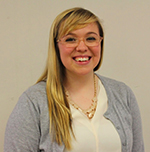 Sarah Thomas grew up in Pittsboro, N.C., showing and raising dairy heifers. Thomas attends Virginia Tech, majoring in dairy science with minors in agricultural economics, communication, and Spanish. On campus, she's involved with Dairy Club, Sigma Alpha, and has been a member of the Virginia Tech dairy judging team. Thomas was the 2019 Hoard's Dairyman summer editorial intern.