This time of year typically involves graduation parties and family BBQs to kick off summer. Flowers are in bloom, the grass is getting green, and the corn is growing in early June in the Midwest. A feeling of excitement and freedom flows through the air. Unfortunately, this year is not seeing all of those celebrations amidst the COVID-19 pandemic.
Dairy struggled for four years before the pandemic. Even in 2020, when prices were looking more positive, African swine fever caused whey exports to plummet, two major processors declared bankruptcy, and oversupply was ever present. Activists and actors were trying to define our business as deliberately cruel with unfair remarks.
Now, food service is drastically down, retail is growing, milk prices are painfully low, and no one knows how things will be operating just a few months from now. And, to make matters worse, we still have most of the issues that we were seeing before the pandemic. It's pretty hard to see the light in dairy economics.
Be a light
However, the aforementioned students and graduates still need our recognition and encouragement. They are a source of light that we forget to embrace. I have heard so many in our industry dissuade our youth from their dreams of farming and processing. I know it comes from a good place in wanting to protect these students they care about from the struggles and anguish that many have endured in their dairy careers. But, if you could go back and do it over again differently, would you really? Is your answer in this moment reflective of just today or of your entire journey?
Being young and green typically comes with a robust enthusiasm and energy for life and its potential. Our industry needs that energy; we need to encourage the brilliant minds of our future to follow their dreams of dairy. There is reward in hard work, even if it's rarely monetary and hardly linear in today's industry. A career in dairy is worthwhile, and we should not be the ones to dampen their enthusiasm or passion. Our industry is not easy, but with every challenge comes opportunity. We need to embrace and let in every source of light possible. Students, we in dairy need you and we want you.
There was a fantastic video produced by multiple farmers circulating on social media with the song "Be a Light" playing and it could not have been more appropriate or inspiring. I encourage you to watch it if you have not already.
---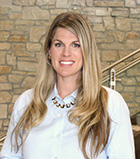 Erin Massey is the product development manager at Prairie Farms, a farmer-owned cooperative based in Edwardsville, Illinois. She is responsible for overseeing all aspects of the development process, from concept to commercialization. Erin grew up on a Florida dairy farm and has a deep-rooted passion to invigorate the dairy industry. Erin earned a bachelor's degree in chemical engineering from the University of South Florida. Her personal mantra is "Be Bold."