As you've probably seen, "Got Milk?" is back, and it has been showcased on national television outlets such as ESPN and on popular social media platforms, including TikTok.
The television ads feature videos pulled from the internet of people doing creative and fun things with milk, such as opening a gallon with their toes or jumping into a kiddie pool filled with milk and cereal.
In one TikTok spot, Olympic gold medalist Katie Ledecky swims the length of a pool with a glass of chocolate milk balanced on her head. She then challenges others to do something cool with milk without spilling a drop. So far, many videos have been uploaded, and there are more than 3.5 billion views.
This is where we need your help. What can you do on video that engages consumers in the #gotmilkchallenge? Make sure to tag it as well with #gotmilk on your favorite social media platforms.
Raising gallons for Hunger Action Month
To kick off Hunger Action Month and demonstrate the dairy community's commitment to nourishing people, we're debuting the "Raising Gallons" video on Sept. 1!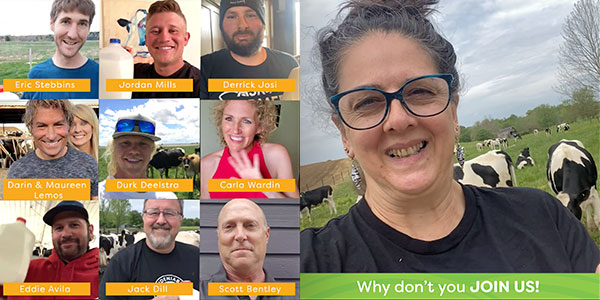 You can download it here from our Facebook group. We will continue to rally throughout the month, and be sure to use #UndeniablyDairy in your posts so we can share them as well!
To learn more about your national dairy checkoff, visit www.USDairy.com, join our weekly Dairy Checkoff Newsletter, or send a request to join our Dairy Checkoff Facebook group.
---
The author is a Senior Vice President of Digital Initiatives at Dairy Management Inc.