Our family farm is far from perfect, but we do have a lot of routines and systems in place to help keep things organized and easier to track. One of our simpler systems is tagging our calves — a system that's been thrown out the window as of late due to six month (and more) delays in custom-ordered ear tags and even shortages of blank tags and tag backs at the local farm stores.
For years, we have done two different colored and numbered ear tag systems for our herd— one for our steers and one for our heifers. Our bull calves get a blue ear tag at birth that we handwrite their number and birthdate on. Their tag helps us identify them throughout their lives and keep similar aged and sized calves grouped together as they grow.

Our heifers get a laser-printed yellow ear tag with their number on it at birth. Then, every month or so we place a custom batch order for a second yellow tag that has their birthdate, sire name, and number repeated on it. That way, our heifers end up with two tags, which helps us track them for grouping, breeding, and so forth as they mature and eventually join the milking herd. All our calves also have a small button-style electronic tag for the first few months of their life so they can drink milk in our automatic calf feeder, but we remove and reuse those button tags over and over (but still need a new tag back for each use).
It's a pretty simple system, but it is very important and helpful for our family to keep track of each animal and properly manage their feeding and housing throughout their lives. Unfortunately, we're not able to maintain our system at the current time due to ear tag shortages and massive shipping delays. Don't get me wrong — I understand there are supply chain issues everywhere, and I know ear tags are not the most important things in the world right now.
With that said, it has still been frustrating for farmers in our area to properly identify and track their livestock. We are waiting on multiple orders of custom tags that were placed as far back as October 2021. In the meantime, we've been buying nearly any tag we find in stores just to get by for now. We also need extra tag backs in order to keep using our electronic button-style tags for our automatic calf feeder. Without these tags, our whole calf feeding system will not work.

So, for the time being, we're being crafty and flexible while conserving tags and tag backs wherever we can, and we have completely done away with our color-coded system. We'll be busy over here praying for some more tags and for the supply chain to catch up during this busy spring season, especially as beef cows continue calving in.
---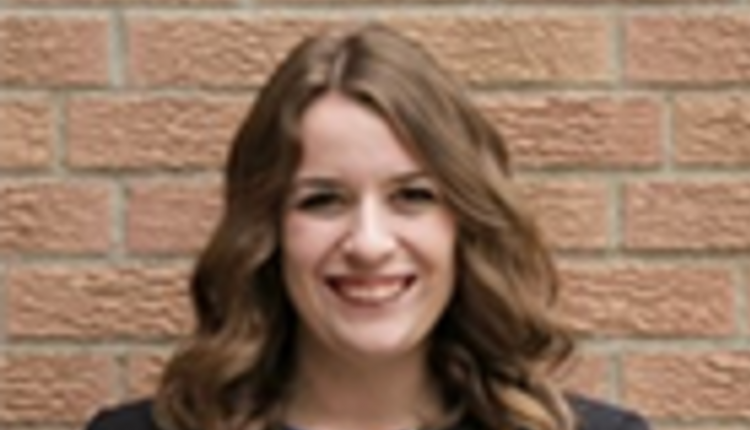 The author dairy farms with her parents and brother near Hawkeye, Iowa. The family milks approximately 300 head of grade Holstein cows at Windsor Valley Dairy LLC — split half and half between a double-eight parallel milking parlor and four robotic milking units. In the spring of 2020, Molly decided to take a leap and fully embrace her love for the industry by returning full time to her family's dairy.