Each year, we receive thousands of entries for our annual Cow Judging Contest. They come from nearly every state, countries around the world, 4-H clubs and agribusinesses alike. Last year, a nine-year-old won the junior division, and the year prior, a 77-year-old tied for top-10 in the senior division. No matter your age or experience, we invite you to try your hand at evaluating the five classes we have selected for this year's competition.
If you are a Hoard's Dairyman subscriber, you have likely already received (or will be shortly) the first two issues of the year which contain the first two classes, the Brown Swiss and Holsteins. In subsequent issues, you will meet the cows in the Guernsey, Milking Shorthorn, and Jersey classes. Each class is hand-picked by our team to represent the breed well and test our readers' skills.
You can also find the classes online at www.judging.hoards.com. If you don't want to wait for your print issue, this is the route for you! There in the online judging portal, you will also be able to submit your placings.

One of our favorite parts of each Cow Judging Contest is receiving group entries from 4-H clubs, FFA chapters, families, college students, and agribusinesses. After all, there is nothing that brings dairy people together better than debating the merits of cows. We hope you will add our contest to your next meeting or family dinner to join in the fun! Youth groups can call our office or email judging@hoards.com to request free reprints of the classes so everyone can see each detail of every cow.
We want you to be successful in your judging, so there are a number of judging resources available on our website. Investing in a Judging Guide (or bundle) can ensure that you and your group are prepared for many more contests in the future!
Of course, we put on this contest not just to engage our readers in a fun competition, but to provide dairy enthusiasts of all ages a chance to see good cows from great herds around the country and practice their dairy cattle selection skills. Whether you are a 4-H member picking out your project animal, a farmer making culling decisions, or an industry supporter helping farmers improve their businesses, knowing how to identify quality animals pays off. While not a part of our contest, youth dairy judging competitions also help students develop public speaking skills and confidence when presenting oral reasons. We hope that our contest will encourage more young folks to take part in these competitions.

There's still plenty of time for you to enter this year's contest and be entered for cash prizes in all divisions. Dig out your magazines, go online, or ask us for reprints so you can take a shot at picking out the best cows from the groups our contest herds have presented. The deadline to mail in your paper entry or submit your placings online is March 23. We hope to hear from you by then!
---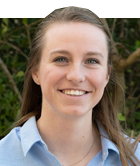 Katelyn Allen joined the Hoard's Dairyman team as the Publications Editor in August 2019 and is now an associate editor. Katelyn is a 2019 graduate of Virginia Tech, where she majored in dairy science and minored in communication. Katelyn grew up on her family's registered Holstein dairy, Glen-Toctin Farm, in Jefferson, Md.