The 36th World Forage Analysis Superbowl awarded winning producers during a luncheon on Wednesday at World Dairy Expo. Over $26,000 dollars in prizes were distributed to the top contestants.
The 336 entries that came from 17 states were judged 70 percent on a lab analysis and 30 percent on visual characteristics. Lab analysis components included items such as starch digestibility, acid detergent fiber (ADF), neutral detergent fiber(NDF), relative feed quality (RFQ), and so forth. Visual characteristics included color, texture, maturity, and leafiness, depending on the category.
Doug Harland from Dairyland Laboratories Inc. and World Dairy Expo Board President Bill Hageman announced and congratulated the finalists in each category.
Champion Baleage: Vogel Family Farms, Minden City, Mich.
Champion Commercial Hay: Rooster Ranch, Casper, Wyo.
Champion Dairy Hay: E & H Milkers, Sigourney, Iowa
Champion Grass Hay: Cozy Nook Farm, Waukesha, Wis.
Champion Alfalfa Haylage: Aaron Barclay, Seymour, Wis.
Champion Mixed Grass Haylage: Opportunity Acres, Lena, Wis.
Champion Standard Corn Silage: O'Harrows Inc., Octono Falls, Wis.
Champion Brown Midrib Corn Silage: Rothlisberger Dairy, Upper Sandusky, Ohio
When entering the contest, entrants do not know what will be measured for the quality counts portion. This year, the quality counts corn silage category measured the highest starch. The quality counts hay/haylage category measured relative feed quality.
Quality Counts Corn Silage: Nor-Rich Acres, Pulaski, Wis.
Quality Counts Hay/Haylage: Hardrock Farms, Wheatland Wyo.
The Champion First-Time Entrant was awarded to Ro-La Dairy of Rexville, N.Y., with a brown midrib corn silage sample. The sample's milk per ton was 3,968 pounds. The Grand Champion Forage Producer hailed from the dairy hay category. That award went to Harry Adams Jr. from Byron, Ill. The sample's relative feed quality (RFQ) was 342 and the milk per ton was 4,015 pounds.
---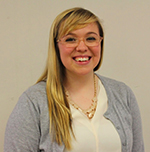 Sarah Thomas grew up in Pittsboro, N.C., showing and raising dairy heifers. Thomas attends Virginia Tech, majoring in dairy science with minors in agricultural economics, communication, and Spanish. On campus, she's involved with Dairy Club, Sigma Alpha, and has been a member of the Virginia Tech dairy judging team. Thomas was the 2019 Hoard's Dairyman summer editorial intern.